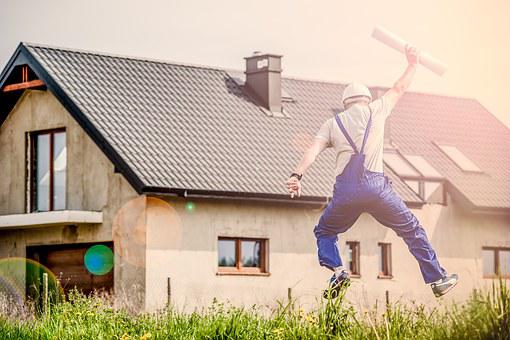 Rehabilitations are designed to help addiction victims find their willpower and voice as they shut addiction out. It can be really beneficial in helping victims overcome their personal challenges while continually choosing positive habits over addiction. You can get addiction rehabilitation right here at Moving Mountains Recovery.
But what are the benefits you stand to gain? Find out!
The Benefits of Rehabilitation 
Rehabilitation plays a vital role in overcoming addiction to drugs, alcohol, and other substances. Those who have experienced addictions know it can be hard to overcome alone. However, rehabilitation combines all the important factors, including the right addiction treatment therapies, a relaxing and welcoming environment, compassionate and professional staff, and more to deliver the much-needed outcome.
Some of the most impactful benefits you'll enjoy from a rehab include;
Treatment Structure
One of the biggest concerns in addiction treatment is structure. Most people are unable to build a solid and strict structure to follow as they fight their addiction to abused substances.
Rehabilitation centers provide the right structure and environment to support addiction victims as they choose themselves over addiction problems. Within the rehabilitation center, patients will be integrated into a treatment program that emphasizes positive daily routines that contribute towards self and career development.
The sessions within the center will also include counseling to uncover co-occurring issues or deeper-lying problems that have led to the addiction problem. By taking a structural and holistic approach to treatment, patients can build more positive habits to replace their old habits.
Safe and Supportive Environment 
Rehabilitation facilities offer addiction victims a chance to avoid temptation by providing them with a safe and supportive environment where they can reinvent themselves.
Patients may be able to choose an intensive inpatient or outpatient treatment, depending on their addiction problem and other factors. This also allows them to connect with other people who share the same concerns and struggles. By integrating patients into a community of like-minded people, they are further encouraged to do the right thing for themselves while taking advice from others who have similar experiences.
Multiple Therapies and Treatments
Addiction problem is hugely personal. This means that no one treatment therapy works across the board for all addiction victims. Patients who visit rehab centers have a better chance of getting diagnosed and receiving personalized treatments based on what they're likely to respond to the most.
In addition, rehab centers have trained professionals who are able to combine treatment therapies, measure their effectiveness, and determine what works best in each case.
As part of the plethora of addiction treatment therapies you may experience, common options include behavioral therapy, contingency management, talk therapy, integrative approach, community reinforcement and family training (CRAFT), motivational interviewing, and more. 
These therapies may be delivered independently or combined to achieve the desired outcome.
Medical Support
Medical detox is one of the first steps toward addiction treatment. This approach involves flushing the body system and cleansing it of the abused substance. Medical detox often comes with its downsides, including withdrawal symptoms, which is the body's reaction to being starved of the abused substance. 
Addiction rehabs offer 24/7 medical support to monitor such development and provide medical support where needed. In some cases, rehab facilities may offer certain medications to patients to lessen the effect of the withdrawal symptom, thus making the process easier for patients.
Setting Goals and Developing New Habits
Breaking old habits and forming new ones can be difficult. It can be hard to go from doing something multiple times daily to abandoning them. However, rehabilitation centers offer the support needed for addiction victims to transition from such negative behaviors while influencing and encouraging them to take on positive habits.
The positive habits are often aimed at reintegrating addiction victims into society while making them useful and employable members of the community.
You may like read,
Useful Guidelines For Selecting an Underwater Camera [Latest Tech Updates]
Water Damage: How Serious Can It Be and How to Respond?
Health-Focused Addiction Treatment 
Addiction treatment can be approached in a good or bad way. Some people have found themselves replacing one bad habit with another, thus creating a chain of bad habits that hurt their health, finances, loved ones, and career.
Rehabilitation centers focus more on healthy practices while promoting positive habits and engagements. With their approach, addiction victims can expect to be able to beat their addiction problems while replacing those bad habits with positive and beneficial ones that can further improve their finances, career, relationships, and communication.
In addition to a health-focused addiction treatment practice, rehabs also focus on delivering holistic treatments that address not just the patient's addiction symptoms but also dig deeper to solve underlying issues that could lead to a relapse in the future.