A SOC or security operations center is also known as an information security operations center. It is an integrated location where a security team examines, identifies, analyzes, and reacts to cyberattacks round the clock. The team is composed of engineers and security analysts responsible for overseeing all activities on databases, networks, servers, applications, websites, and endpoint devices.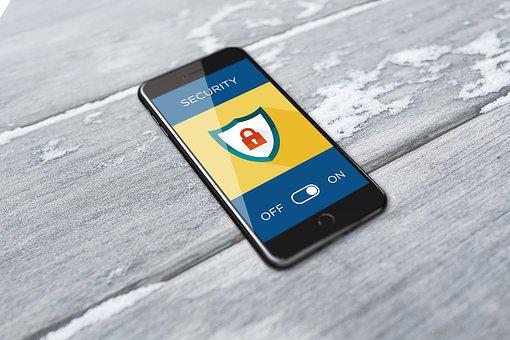 SOC 2 is a compliance standard for service companies. It is a technique for evaluating the service providers to verify that they safely manage the data of their clients to safeguard the privacy of those customers. It describes the principles of managing client information on the basis of five important principles: security, processing integrity, privacy, availability, and confidentiality.
SOC 2 audit
A SOC 2 audit is done to analyze the compliance of a service organization with the AICPA's Trust Services Criteria. This audit makes sure that the service providers offer a secure working environment where they can manage sensitive client data with ease. It is also aimed at analyzing the processes implemented by the vendors to safeguard the privacy of the customers and the interests of their organizations. The audit emphasizes the internal regulations that the vendor has set up to oversee the services provided to its customers.
Firms that require a SOC 2 report include SaaS providers, cloud service providers, and businesses that keep customer data in the cloud. The SOC 2 report will prove that the customer information is safeguarded from unauthorized users.
There are two types of SOC 2 reports, namely SOC 2 Type 1 and SOC 2 Type 2. Type 1 deals with the systems of the service provider and the suitability of their design to meet the expected standards. Type 2 is responsible for describing the functional efficiency of the vendor's systems.
SOC 2 audit cost
The cost of a SOC 2 audit is influenced by numerous factors. Some of them include:
Size of the organization
Complexity of the vendor's systems
Complexity of the policies regarding internal control of the organization
Outsourced services like firms hired to conduct readiness assessments
Criteria covered by the SOC 2 audit
Type or category of SOC 2 audit conducted, whether Type 1 or Type 2
Supplementary security tools or employee training required to close gaps
Businesses may need to pay between $20k and $100k for the preparation and completion of a SOC 2 audit.
SOC cost breakdown
The total cost incurred for a SOC 2 audit can be broken down to have a better understanding of the cost of various steps in the process. The first step is to understand the cost of SOC 2 Type 1 and Type 2 audits. The costs of both these audits are different.
SOC 2 Type 1 audit cost
The Type 1 SOC report captures the image of a vendor's security. It comprises a review that an auditor gives about a business at that given moment. These reports are not extensive and hence are less expensive. The prices start at $5k and can go up to $20k depending on whether you need additional services like readiness assessments.
SOC 2 Type 2 audit cost
The main difference between the Type 2 and Type 1 SOC reports is the time required for evaluation. Type 2 SOC reports analyze the performance of the company's controls for an interval of time, usually between 3 and 12 months. The auditor will have a lot of material to review, increasing the overall cost of the audit.
Companies, just for the audit, usually spend between $30k and $60k. This price can go up to $100k depending on whether you need additional services like readiness assessments or team training.
Added cost in SOC 2 audit
The major cost that you incur while doing a SOC audit is the auditor's fee. But paying the auditor is not the only expenditure. The numerous added charges that come with the SOC 2 audit include:
Preparation costs
You may need to buy additional tools or software to prepare for the audit and make your controls satisfactory. Even though a readiness assessment is not mandatory for the SOC 2 audit, it is better not to skip it. The readiness assessment will cost you around $15,000.
When you perform gap analysis, you will be able to identify the areas that are lacking in your system. Fixing these gaps can incur additional costs like purchasing security tools, hiring new employees, or training your existing team. The cost of this can range from $25,000 to $85,000. You will also incur a legal cost of about $10,000 while reviewing agreements with contractors, vendors, and customers.
You may like to read,
Why It Is Necessary To Have Strong Cybersecurity Measures
Simple Cybersecurity Measures Small Business Owners Should Consider
Audit costs
These costs mainly depend on the amount of TSC you are trying to achieve. Usually, businesses pay between $5k and $60k in audit costs.
Other costs
You will also come across some miscellaneous costs while conducting the SOC 2 audit. These include productivity costs and staff training costs. Productivity costs can be between $50k and $75k, whereas staff training can cost you about $5k.
Maintenance costs
You will need to conduct a SOC 2 audit every year to maintain SOC compliance. This means you will be incurring these costs annually.
A SOC 2 audit is critical to gaining the trust of clients and boosting your business. With a little money spent, you can get huge amounts of profits.