There are many online rental property management tools available to help landlords manage their rental properties. Each tool has its own advantages and disadvantages, so it is important to choose the right tool for your needs. No matter how much experience you have in rental property management, there are always new tools and techniques to learn.
Online rental property management tools provide essential features for managing rental properties but, which tools can help landlords in many ways?
Create a listing in a minute? Manage all aspects of your rental property from one easy-to-use interface? Funnel leasing is the best. It offers a host of powerful features that make managing your rental property easier than ever before. For example, you can easily screen tenants, collect rent payments, and track maintenance and repairs.
This comprehensive guide will teach everything you need to know about online rental property management, from finding the right software to creating effective marketing strategies, what tools are necessary and how to use them. From property management software to maintenance databases, we'll have everything you need to get started.
What Do You Need to Know First?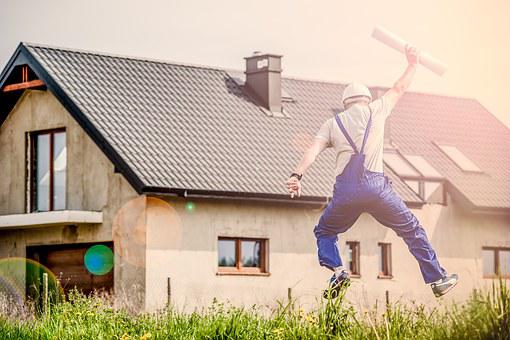 Online rental property management tools are a great way to manage your properties from anywhere in the world. When choosing an online rental property management tool, it is important to consider the features that are important to you. Some features you may want to look for include: tenant screening, rent payment tracking, automatic rent reminders, maintenance requests, financial reports, and landlord resources.
Once you have chosen a tool, be sure to spend some time getting familiar with it. The more familiar you are with the tool, the easier it will be to manage your properties effectively.
Don't Miss Out on These Top Tools for Online Rental Property Management!
If you are a landlord, there is no doubt that managing your rental properties online is a valuable tool. There are a number of great tools to make the process easier, and we've compiled a list of the best of them. Whether you are looking for an all-in-one solution or just a few specific tools, these platforms can help you keep track of your properties, manage tenants, and collect rent checks easily.
There are a lot of different online property management tools available, so it can be tough to know which one is right for you.
Here are The Three Favorites :
Funnel Leasing: Funnel Leasing property management software is a great way to keep track of your leasing transactions and maintain accurate records of who is responsible for what. This software makes it easy to manage your property inventory, lease contracts, and payments. It also provides you with reports that help you stay organized and make informed decisions about your business.
Funnel leasing and lease management software help landlords to manage rental properties by automating the leasing process and other property-related tasks. This software can make it easier for landlords to keep track of their rental properties and ensure that tenants are treated fairly, and that rent is paid on time. It is easy to use and helps landlords and tenants stay organized. Tenants can use the software to submit maintenance requests and pay rent online.
Funnel leasing is a game-changing lease management software where you find everything you need. You can manage and lease your portfolio – all in one automatic dashboard powered by automation. Their CRM property management software is user-friendly, easy on the eyes, records all calls like inbound and outbound, and makes cross-selling and instant managing of your portfolio seamless.
There is no alternative except Funnel Leasing property management software still in the market, as there are some other tools online. Funnel Leasing online property leasing teams can track every step from the Funnel portal on time, assisting prospects and responding where needed easily. Faster sign times, mobile-first and common sense application screens, it is best, so it is strongly recommended. Other Rent Managers and Buildium are online for the same purposes, surviving in the market.
2. Rent Manager: Rent Manager is a comprehensive online tool that's perfect for landlords with multiple properties. It lets you keep track of all your tenants, payments, and maintenance requests in one place.
3. Buildium: Buildium is another great option for landlords with multiple properties. It's easy to use and lets you create custom reports on your rental income and expenses.
What are the Benefits of Online Rental Property Management?
There are many benefits of using online rental property management software. The most important benefit is that it can save you a lot of time. With all of your rental information at your fingertips, you can easily find what you need without having to search through file cabinets or folders.
Another big benefit is that online rental property management software can help you stay organized. You can create tenant files and track payments, maintenance requests, and other important information. It will help you to maintain your rental apartments successfully and make certain that nothing goes wrong.
Finally, online rental property management software can help you make more money. By automating many of the tasks related to property management, such as rent collection and accounting, you can free up time to focus on increasing your rentals' income potential.
Secrets of Landlords
When it comes to online rental property management tools, there are a few secrets that can help landlords and property managers get the most out of their software.
The first secret is to use as many of the software's features as possible. Many landlords and property managers only use a fraction of the features available in their software.
The second secret is to make sure the data in the software is always up-to-date. This means entering new tenants, leases, and other information as soon as it becomes available.
The third secret is to use the reports generated by the software to improve operations. For example, if the vacancy rate is high in a certain area, the landlord or property manager can investigate why and take corrective action.
Using online rental property management tools can help landlords save time and money. There are a number of different tools available, so landlords should research the options and find the tool that fits their needs. By using online rental property management tools, landlords can make their business more efficient and improve their bottom line.