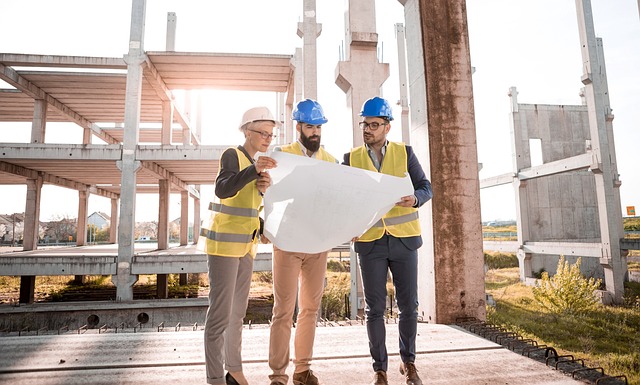 Siding is a protective layer or cladding installed on the exterior walls of a building. It serves as a shield, safeguarding your home against the elements, such as rain, wind, snow, and harmful UV rays. Additionally, siding enhances the overall curb appeal, contributing to the visual appeal and value of your property.
The Purpose of Siding
Sidings have various reasons which include:
Weather Protection: 
Siding is your abode's prime safeguard against the climate's harshness. In rainy weather, it erects an impenetrable barrier, preventing water from entering and potentially causing damage to the structure. Investing in top-notch siding is a fundamental factor for preserving your property and ensuring its longevity.
Energy Efficiency: 
The installation of energy-efficient siding and its proper insulation supports an additional layer of protection, effectively curbing the heat exchange through the walls while ensuring that your abode remains cool in summer and warm in winter. This not only facilitates savings on utility costs but also considerably decreases your carbon footprint.
Enhanced Durability: 
Ensure the long-term security of your home with fortified siding solutions such as vinyl, fiber cement, and engineered wood. Featuring optimal resistance to atmospheric extremes and pests, these siding materials provide reliable protection that will secure your investment for the foreseeable future.
Aesthetics and Curb Appeal: 
Unlock an array of choices to customize your dream home with siding. Homeowners can select from a spectrum of colors, textures, and styles to create a sophisticated façade that complements their architectural vision and imparts a lasting impression on visitors and prospective buyers. Transform your residence's appearance and embrace its marvelous potential with the right siding – elevating curb appeal to unparalleled heights.
Low Maintenance: 
Busy modern lifestyles often necessitate low-maintenance solutions for residential properties. Siding is an ideal choice, requiring only intermittent cleaning with a hose or pressure washer. Unlike paint which may gradually chip or fade, siding retains its hue and luster for years, eliminating the requirement of frequent repainting.
Types of Siding Materials
Let's explore some popular siding materials, each with its unique characteristics and benefits:
Vinyl Siding: 
Cost-effective and boasting a variety of colors and styles, vinyl siding offers an easy solution for homeowners. Its low-maintenance properties make it a favored choice amongst those seeking hassle-free upkeep. Vinyl siding is robust, resists fading, and can brave even the most inclement weather conditions.
Fiber Cement Siding: 
A combination of cement, sand, and cellulose fibers, fiber cement siding offers an attractive aesthetic reminiscent of real wood but with superior durability and resistance to moisture, rot, and insects. Ideal for homeowners desiring the classic wood look without the hassle of upkeep, this siding is the perfect choice.
Engineered Wood Siding:
Taking advantage of wood fibers, resins, and other elements, engineered wood siding fuses the captivating beauty of wood with improved durability and steadiness. Besides being environmentally friendly, this choice of siding brings remarkable insulation qualities.
Brick Siding: 
Unlock timeless elegance and impressive durability with brick siding, a worthy investment for your home. This robust material provides superior longevity and demands little maintenance, making certain that its charm will remain intact in the years ahead. Although it may come at a higher upfront cost than other siding materials, its classic appeal is sure to yield immense returns over time.
Stone Veneer Siding: 
Upgrade your home's exterior with the elegant aesthetic of stone veneer siding. Lightweight and straightforward to install compared to traditional stone, it's a cost-effective solution for achieving a premium look that will tantalize passersby. Invest in this luxurious addition and add a touch of beauty to your abode.
Choosing the Right Siding for Your Home
When selecting siding for your home, consider the following factors:
Climate: 
When selecting siding for your home, climate should be a top priority. Areas with high humidity require materials such as fiber cement or vinyl siding that can resist moisture for optimal performance.
Budget: 
Set a budget and explore siding options that align with it. Remember to consider the long-term benefits and durability of the chosen material to make an informed decision.
You may like to read,
How Often Should I Replace My Home Windows? Maintenance Tips
The Benefits of Hiring a Skilled Plumber for Your Home or Business
5 Tech Essentials to Upgrade Your Home Office
Aesthetics: 
Transform your home into a beautiful work of art by selecting the perfect siding material. Evaluate how each option will tie in with the roofing and landscaping to create a harmonized, visually-appealing exterior. Let your architectural style and individual tastes direct your decision-making journey for an exquisite outcome.
Maintenance: 
For those searching for minimal upkeep, vinyl or fiber cement siding may be the optimal solution. Maintaining these materials is remarkably effortless, making them a desirable choice.
Siding is more than just a decorative addition to your home; it serves a crucial purpose in protecting your property and providing energy efficiency. By choosing the right siding material that suits your climate, budget, and aesthetic preferences, you can significantly enhance your home's curb appeal and value. Remember that investing in high-quality siding can pay off in the long run, ensuring your home remains safe and beautiful for years to come. So, if you are considering improving your home's exterior, don't overlook the significance of siding, as Lifetime Exteriors offers siding in Vancouver, upgrading your home to the next level of protection and beauty.