These days, Increasing bounce rate is becoming a big challenge for web owners and bloggers. When readers leave their websites just after reading a single post and the percentage of that is called bounce rate. If you want users not to leave your site after reading the first post then showing users related posts content has proven to be an
effective way of getting more pageviews
. You can easily show
related posts on your WordPress site
using a plugin.
In this article, I am going to suggest you 5 best WordPress related posts plugins. You may use these plugins and quickly increase your readers' engagement with your posts.


1. Content PPC related posts plugin (My Favorite) [FREE]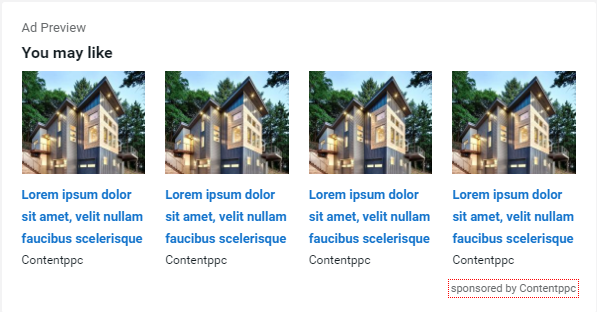 Yes, this plugin is my favorite and I use it on almost all of my blogs (Public+Private niche blogs). You can check that I have been using the same widget from ContentPPC on this blog (Tips2secure) since last week.
You can use this plugin/widget on WordPress and Blogger both platforms. It is easy to use and install. It tries to improve relevancy by contextually matching posts. It can display related posts as thumbnails and text. It does not affect your website speed.
The interesting part is, even you can earn money by dispalying this related posts widget on your blogs. Sometimes, it shows related sponsored posts through that plugin and when users click on that, it will let you earn money.


Is not interesting?
Think again, should you try it or not? If yes then, why to wait more just Sign Up now and give a try to this awesome plugin.


2. Contextual Related Posts [FREE]

It is also a good plugin that shows related posts with textual display and thumnail images. You can use this plugin anywhere on your website to show related posts from your blog.
It is also fast and does not slow your website.
Give a try this plugin.


3. Yuzo – Related Posts [FREE]

In my best WordPress related post plugins list, I have listed Yuzo-related posts widget on third number. It is another good plugin that has a comprehensive set of features that you can expect from a related posts plugin.
It supports thumbnail views, horizontal views with thumbnails, list views, built-in cache, etc.
Try it now.


4. Inline Related Posts Widget [FREE]

I have listed Inline related posts widget in this list on fourth number. It is quite different from other plugins as instead of showing related posts below content, it shows them inside your articles.
You might have seen this type of plugins on news and magazine portal websites.
There is a con also, as if you want to show related posts below your contents then you will have to install another plugin and that may slow your website.
Check it now


5. Yet Another Related Posts Plugin (YARPP) [FREE]

YARPP is also one of the most popular and most used WordPress related posts plugin that has more than 3.4 million downloads. This plugin also supports both thumbnail and text display of related posts.
It's templating system gives you advanced control of how your results are displayed.
Give it a try


Final Words:
I have listed 5 best WordPress related posts plugins in this post. You may use any of them but I recommend you to use ContentPPC related post widget because I already checked and used it personally and there is a guaranteed satisfaction. Also, there is a chance to earn money by displaying their widget.
At last, if you have any other great list of this type of plugins then please suggest us using our comment box.
If you have any query, question or doubt related with above listed plugins then let me know, I will reply your quries as soon as possible.
Message: I hope that you have enjoyed '5 Best WordPress Related Posts Plugins with Thumbnails [FREE]' article. However, if you want me to deliver more items, then please share my post. You can use Social Sharing Widget provided at the end of every post. After all, Sharing is Caring!