Nowadays, Email processing Jobs are becoming more and more popular worldwide. These online jobs of sending emails to earn are also known as EPS Jobs and Email Processing System. Some people call these email processing jobs scam and some take it as a wonderful
earning opportunity
. So,
What is Reality?
If you have heard these jobs and wanna give a try then I recommend you to read this post till the end and then decide whether you should join it or not.
Email Processing System (EPS) Jobs Review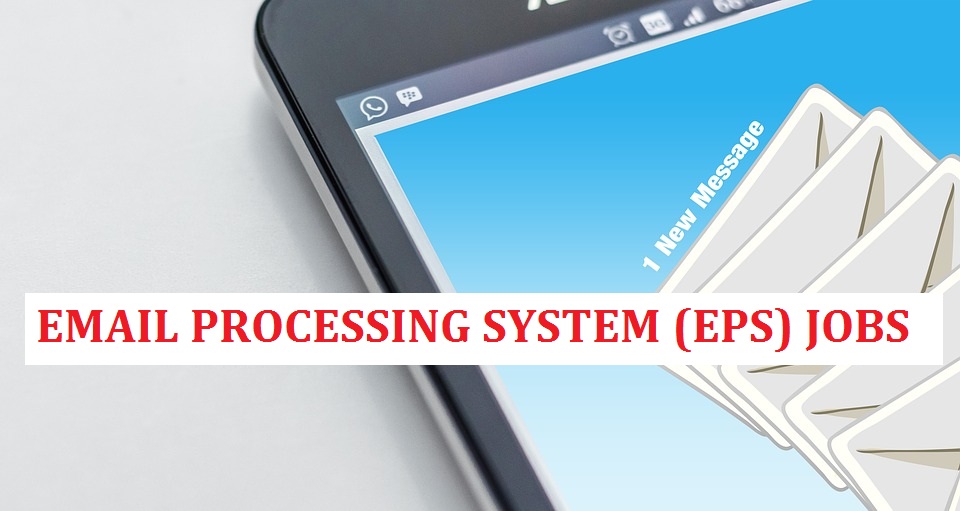 You will learn these points in this post;
What is Email Processing System (EPS)?
Are Email Processing jobs scam or Real?
Can we make money with EPS, really?
Is Email processing jobs are kind of Affiliate marketing?
I am confused, Should I join EPS or not?
Now, we will learn all the above-listed questions in detail. I promise you, after reading and knowing the answers to these questions you will feel good and blessed. So, let's start with the #1 question.
What is Email Processing System (EPS)?
According to the advertisements,
Email processing system (EPS) is a kind of online jobs where people need to send and process few emails daily and they will get paid $25 – $100 for each email. They claim to provide all the materials including how to send emails, where to send, etc., in a training module. They also claim that users can earn up to $250/ day.
All the claims by companies could be true but it's not as easy as they show. In reality, they hide some facts and points in the advertisements and their promotions. Now, you may have started thinking… What they do hide?
Am I Right?

They hide the reality to recruit more and more people if you want to make money.
Read what is Email processing system or jobs in my own and real wordings,
EPS jobs are a system or chain where at first, you are asked to pay some registration fee to become the participant of that program. Once you pay the registration amount, you are given some courses and training (as per their promise). Next, you are asked to start sending emails and posting Ads on craigslist. Now, you won't get paid any money for just sending emails or posting Ads until the recipient of your email or the viewer of your Ad makes the purchase (sign up for the same by paying the fee). Means, you will get paid only if you make sales through emails, Ads or using other ways.
I guess you have learned What Email processing system is in real.
Now, you might be thinking like… thank God, this post has saved my money. I will never participate in such Email processing jobs, they are the scam.
But you are again wrong
, these jobs are not the scam at all but cheap way to Earn money by misguiding the people you are going to recruit in such programs.
So, I don't recommend anyone participating in such cheap programs. But, I've a real program that works and pays via affiliate marketing for a long without cheating or misguiding the people.
So, Keep reading the post thoroughly…
Are Email Processing jobs scam or Real?
What I have learned from my research and study, EPS jobs are not a scam at all but
they are cheap and people are fooled
. They pay 100% commissions for the emails you process and converts. They don't even charge a single penny. They only get profit from the people they are recruiting directly.
For example, you participate in EPS and pay the registration amount. That 100% amount will be credited to the account of the person who has referred you. Now, when you refer someone then his/her joining fee will be credited to your account.
So, it is not fake or Scam but it's a kind of promoting a Ponzi scheme.
Note:
There are some fake websites running the same business but they add their own Payment link to their users' accounts as well. In such a case, you won't get paid anything. So, it is advisable to participate in genuine and paying email processing system.
UPDATE:
Finally we have got something
that is better than EPS sites
and Here is the link to
Builderall Affiliate
program (
My Favorite
) that pays you 100% Commissions + 30% Recurring lifetime from 2 Levels.
Here when you pay $50 as registration fees, you're provided with a complete digital marketing pack and training sessions by top Industry experts. You can learn and build your own business website, landing pages, Email marketing & all. Even, they will teach you how to promote and all about affiliate programs.
Note: In Builderall, you need to renew your services every month by paying $50 and you will also be getting commissions from all your recruited people every month. That's the beauty of the system and that's why 30% of Top affiliate marketers are promoting this program.
If you really want to know the best alternative to EPS and looking for some genuine system to make money online then just drop me an email with the subject, "I want to Start with Builderall" and I will guide you how to register and start work. Here is my Email;
Can we make money with EPS, really?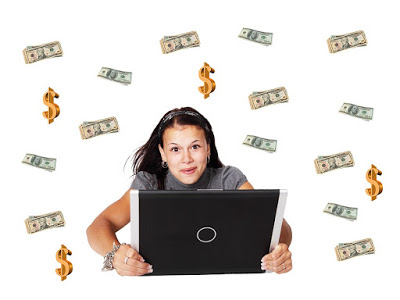 Yes, you can
make money
with Email processing system jobs but only if you follow their steps to fool others by saying false things to them. They teach each and all, where to post and how to post ads.
But do remember, you're not gonna paid for posting Ads on craigslist or advertising websites.
I am a blogger and I can say such kind of programs are not a good way to earn money online. Instead of such programs, you should practice affiliate marketing. You can give a try to Builderall affiliate program.
You know what;
Is Email processing jobs are kind of Affiliate marketing?
Yes, obviously, it is affiliate marketing. According to
Wikipedia
,
Affiliate marketing is a type of performance-based marketing in which a business rewards one or more affiliates for each visitor or customer brought by the affiliate's own marketing efforts.
And here we are doing the same. We are getting 100% commissions for promoting the product.
I am confused, Should I join EPS Jobs or not?
If you still think that just by sending few email you will start making $100 a day as they claim then you should not participate in EPS or you will lose your money.
Pros of Email Processing System
Helps in making money.
Work from anywhere.
Step by Step guide
Cons of Email Processing System (EPS)
You may not earn if you don't come with the learning attitude.
It may take a long time in generating profits.



Conclusion
Every online earning program depends on the volume of sales whether you're running Adsense Ads or participating in an affiliate program. If you are earning money by writing blogs then again you are selling someone's products in the form of Ads you display on your blogs. If you are making online money by affiliate marketing then it means you are again selling someone's products or services and getting commissions from them.
For all, you need to promote your blog or your affiliate products to generate sales. But there you hardly get 20-30% commissions but here in the program I suggested you, you can earn Up to 100+30% commissions lifelong. Even this is much easier than generating sales of some physical or digital product online.
So how can we say EPS jobs are a scam?
What are your views? What do you think about EPS Jobs? I request you to share your views, opinion and the list of EPS programs you have participated in. You can use the comment box added below this post for sharing your thoughts. Don't promote any EPS job through comments or you will be removed from the discussion.

Message: I hope that you have enjoyed '[Review] Email Processing System (EPS) Jobs – Are EPS Jobs Scam?' article on Tips2secure. However, if you want me to deliver more items, then please share my post. You can use Social Sharing Widget provided at the end of every post. After all, Sharing is Caring!