I heard a lot
about Infolinks ad network
. I also read many articles on Infolinks. But I can say that some of them are written by copying from here and there. After reading those articles, I decided to check Infolinks on my blog personally and then to post a
review on Infolinks
.
As if you are the regular reader of this blog then you may have noticed some changes in this post. This post was originally published on 3rd February. Unfortunately, some of the things that I mentioned in this post were not 100% correct at all. Actually, I did some mistakes that I checked the Infolinks on my site just for 2 days and that is why I had not correct data.
But today , I am updating this post and writing a fresh, genuine and unbiased review on Infolinks Ad Network. Before updating this review I did lots of researches.
Then this post was noticed by some of my other fellow bloggers and they advised me to give a try again to Infolinks as they told me that Infolinks is performing well for them. They were making around $300-$400 with the traffic of 150,000-250,000. Means they were getting CPM of $3-4 that was good.
It sucked my mind and then again I used the Infolinks Ad network for one of my private blogs and I did not check my earnings for 7 days. As I was advised not to check the earnings for 7 days and I did the same.
For the first 3-4 days, I had gotten hardly the CPM of $0.50-$1. But the last two days gave me the CPM of $4 and it was shocking for me. But at average that blog got the CPM of $2-$3. That is why I can say none of any other Ad network companies pay this much of CPM.
It might be quite low or slightly higher according to the niche of your sites, traffic quality, and some other factors too, If you have traffic from countries like USA, Canada, then definitely you can make a more than above-discussed figure.
Even some of my fellow bloggers are using Infolinks with Adsense ads. Yes, you can use Infolinks and Adsense ads both on the same blog/website as it is considered good by pro bloggers too.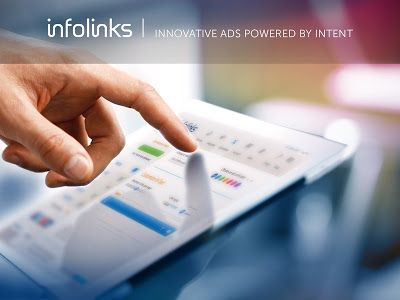 Then I started talking with some of the Top Industry bloggers about Infolinks. I came to know about the reviews of Infolinks posted by Harsh Agarwal on Shoutmeloud and Pardeep Kumar on HBB. I read their experiences that how they had started with Infolinks and made $10,000+ a month.
After this long research, I can now say that you should give a try to Infolinks.
Moreover, It is free at all. But here I also suggest you not to check your earnings for 7 days. And after 7 days you might be shocked with the results.
If you are a blogger and there is no space on your blog for new Ads still you can use Infolinks and that is the best part according to me. Also these Ads won't make your site slow.


Infolinks provides 5 types of Ad Inventories. These five are explained below:
These five types of Ad Inventories that Infolinks offer are:
1. In Text
2. In fold
3. In tag
4. In frame
5. In screen
Now, I would like to write a little about the five Ad Inventories.
Intext Ads highlight some of the keywords from your post and when the reader place the cursor on that keywords it shows Advertisement. You can check the example in below screenshot. It pays good as it always generate good CTR.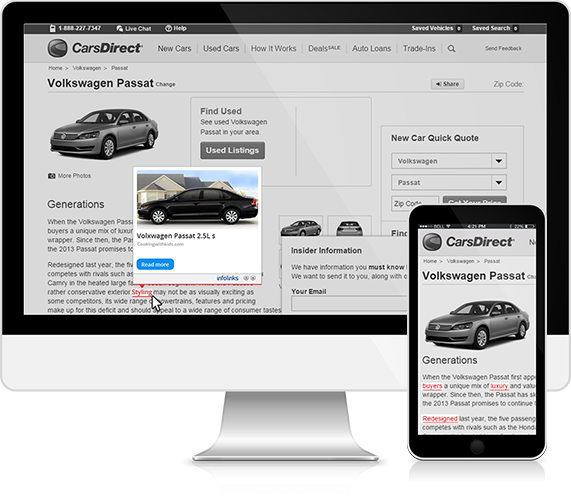 Experts also suggest using InText ads with single underline as in that case your in-text ads looks like normal links and there is every possibility your website readers will click on those ads as they are placed within your website content.
Infold Ads are like pop up ads but slightly different. This type of Ads appears suddenly that makes users to click on the Ad. Here is the example of this Ad.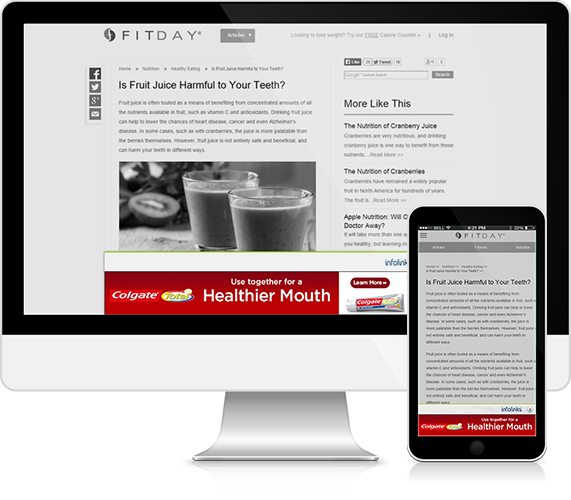 When a reader makes any click on the links to your posts, the page is fully covered with an Ad and the reader can access the page or link which he clicked, only after the closing that Ad or after the clicking on that Ad. Isn't is good? Of course it is good for higher earnings.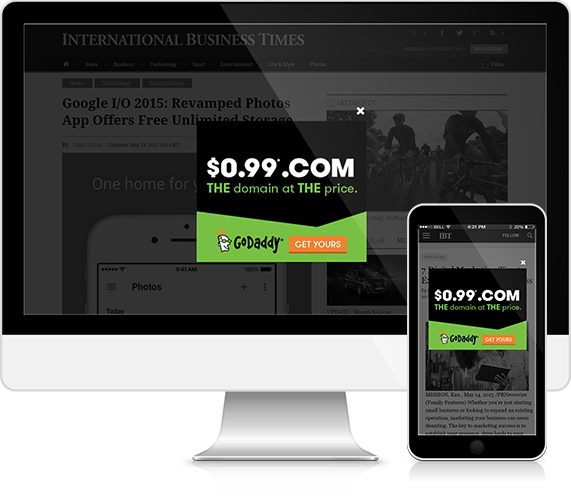 In tag Ads show a large number of links related with your content and tags. Users take more interest in these type Ads. So this Ad unit is also recommended. Here is the example of In tag Ads by Infolinks.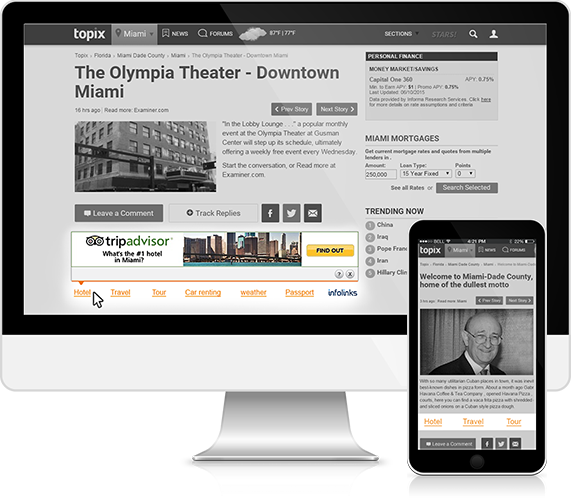 5. In frame Ads
In Frame Ads are something like sidebar banner Ads. Here is the screenshot.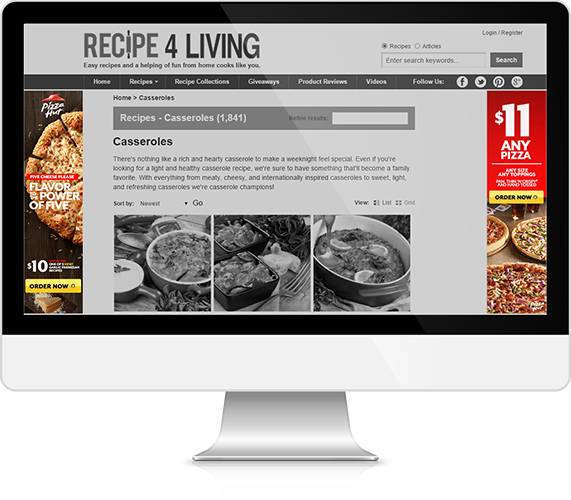 How much a publisher can earn with Infolinks?
Honestly, there is not any exact answer of this question. Earnings vary publisher to publisher according to their category of sites,
source of traffic
, quality and content of site.
Suppose if a publisher is making $20 fo 10,000 views at the same time it may be happened that the other publisher makes on $10 with same amount of traffic, i.e., 10,000.
I hope you have understood what I wanted to explain here.
So, it would be better to give a try to Infolinks and check the earnings by yourself.

Why Should You Join Infolinks? [Special Features of Infolinks]
1. Compatible With Google Adsense
A publisher can use both advertising platforms simultaneously without affecting each other. Infolinks will not hamper the working of Google Adsense. And your site will not be blocked in any situation by Google.
Nowadays, Adsense revenue is decreasing day by day so it would be better to start Infolinks too with Google Adsnense.
You can read here,
2. Best Alternative of Google Adsense
In another case, if you are blocked or rejected by Google Adsense then nothing would be a better option for you excepting Infolinks. It is always advised to use Infolinks as the best alternative to Google Adsense.
3. Publisher Referral Program
Publishers can also make money by referring others to this Ad network. It pays 10% of your referral's earnings for a year.
4. Support system is Good
Infolinks is good at providing support to their publishers. Publishers can easily ask their issues to support. Here is some of their social site links, with the help of these links you can stay in touch with them and updated with daily activities and news of Infolinks.
Infolinks provides 65% revenue share generated by ad views and clicks, which is one of the highest share provided by the advertising industry.
6. Payment Methods and Minimum Threshold
PayPal: U.S. residents $1, for rest of the people 2% up to $10
Bank Wire Transfers: $25+2% to receive your payment via your local currency
Western Union: $15 minimum
eCheck: $6+2% for currency conversion
ACH and Payoneer: No fees.
How to Get Approved for Infolinks?
Yes, Infolinks also does not allow any website or blog to use their Ads just by registering accounts. After the submission of your application, Infolinks review your application and analyse your blog on then after they approve your blog.
So, before applying your blogs make sure below given points:
1. Websites should not under construction.
2. Websites must have quality contents.
3. Websites should not contain any nudity or sexual activity. Infolinks does not allow Adult sites.
4. Websites should not already be monetized with too many spammy Ads.
5. Websites should not have any paid traffic.
If your site is meeting above requirements then why to waste your more time click below the link and apply for Infolinks right now!

Conclusion
If you're tired of AdSense and want to try a new source of income to boost your website earnings, try InfoLinks ads.
Although there are several Ad networsk to make money by displaying Ads on blog, InfoLinks still can be considered as one of the best Ad network and also one of the best Google adsense alternatives.
Also, there is not any much strict rule of getting approved like Adsense.
By taking above points in mind, I can just say that if you are searching or looking for best Ad network or best Adsense alternative then stop searching more just go with Infolinks.
Message: I hope that you have enjoyed '[Latest] Infolinks Review: Should You Use it or Not? (Unbiased Review)' article. However, if you want me to deliver more items, then please share my post. You can use Social Sharing Widget provided at the end of every post. After all, Sharing is Caring!