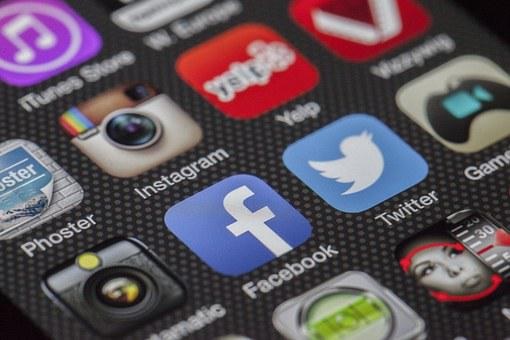 If you're trying to use your social media pages to earn money or attract brands you want to work with, you're probably focused on how to bring up engagement and earn more followers and likes.
In the social media game, you need to be on the ball, changing things up and keeping up with trends regularly if you want to succeed – and it's not always easy to stay on top of things!
Here are five ways you can boost your page if it's been feeling a little down and out lately.
Try a New Editing Style
A change is as good as a holiday, right? This can be applied to your social pages too. If you've been posting the same type of content for months on end, changing things up might help breathe new life into it and attract new followers.
Try using a background eraser to add interesting backgrounds to your selfies and other photos, or perhaps start adding some text or doodles to your shots. Different filters and even different photography styles can be fun to try.
Try More Video Content
We are living in the age of short-form video content, and there's no denying it. TikTok has taken the world by storm, and Instagram, a previously photo-based app, is shifting its focus more towards reels and even considering eliminating the picture aspect completely.
If you want your account to gain popularity, you need to be producing what's popular right now and that's videos. Try incorporating just one or two of these into your strategy each month and watch how they perform.
Follow the Trends
Aside from the major trend of videos, there are, of course, micro trends that circulate the Internet. These can be things like specific TikTok dances, using popular audios or even trends within your particular niche.
When you jump on trending content, you're more likely to be favoured by the algorithm and achieve higher engagement, since you'll be producing the content that's favoured at that moment. Don't sell out and neglect what your page is all about, but try to incorporate trends into what you're already doing.
There was a phase where hashtags were thought to be "so last year" and not very cool to be using. However, they're not just there for the aesthetic.
You can use hashtags to gain followers, have your posts reach new audiences beyond your followers and even appear in the 'discover' sections of your audience's feeds. Using hashtags is pretty important if you want your content to be seen, so put your pride aside and #getonit.
Post Something Meaningful
Finally, if you want any form of success on social media, you have to be posting content that's worth posting about. This doesn't mean you need to be changing lives with every reel that you upload, but it needs to be performing some kind of function.
Whether your content is entertaining, informative, motivational, inspirational or relatable, make sure it serves a purpose and can offer something of value to your viewers.