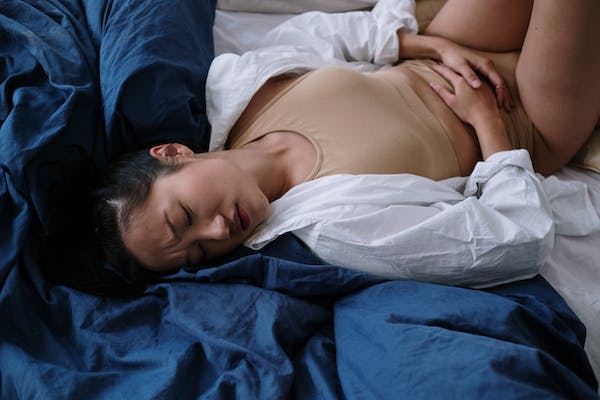 Intrauterine Devices (IUDs) have emerged as a popular and highly effective form of contraception, offering women a long-term and reversible option for family planning. However, the decision to choose an IUD is not one to be taken lightly. It involves an understanding of potential side effects that may accompany these devices.
This article aims to shed light on the various aspects of IUD-related side effects. It provides a nuanced exploration of what individuals may encounter during their use of this contraceptive method.
Types of IUDs and Their Working Mechanisms
In the world of contraceptive innovation, IUDs stand as versatile options, each type employing a distinct mechanism of action to prevent pregnancy. IUDs, shaped like a "T" and slightly larger than a quarter, snugly fit into the uterus, presenting a discreet yet powerful solution.
According to WebMD, these devices impede sperm from reaching and fertilizing eggs.
In the United States, five types of IUDs are available, with the primary distinction lying between hormonal and copper variants. Four IUDs- Liletta, Kyleena, Mirena, and Skyla – operate by releasing small amounts of the hormone progestin into the body.
Progestin, akin to the hormone, offers effective contraceptive action by thinning the uterine lining and thickening cervical mucus. Consequently, these hormonal IUDs often lead to lighter periods, rendering them suitable for those with heavy menstrual flows.
The fifth variant, Paragard, known as the copper T IUD, deviates from hormonal influence. It relies on copper to create an inhospitable environment for sperm. While the device may initially cause heavier periods, it appeals to those seeking contraception without hormonal intervention.
The longevity of Paragard surpasses its hormonal counterparts, making it a durable and hormone-free option for individuals.
Common Side Effects of IUDs
According to Healthline, the immediate and post-insertion side effects are often uniform across all types of IUDs. It encompasses abdominal or pelvic pain, bleeding or spotting, cramping, and occasional dizziness.
Post-insertion, hormonal IUDs, such as Kyleena, Mirena, Liletta, and Skyla, exhibit similarities in side effects. Notably, alterations in menstrual bleeding patterns are common, ranging from irregular bleeding and spotting to heavier periods.
Additionally, users may experience missed menstrual periods and the formation of ovarian cysts.
In contrast, the non hormonal IUD, Paragard, shares some common ground with its hormonal counterparts. Users might encounter changes in menstrual bleeding, often involving heavier periods initially. This, however, aligns with the non hormonal nature of Paragard, which employs copper to create an unwelcome environment for sperm.
Beyond bleeding-related side effects, women may also grapple with cramps, pelvic pain, breast tenderness, acne, mood swings, and decreased libido. Understanding these common side effects empowers individuals to make informed decisions about their contraceptive choices and manage potential discomfort effectively.
Rare but Serious Complications of IUDs
While IUDs are generally well-tolerated, it's crucial to acknowledge the presence of some serious complications associated with their use. One prominent complication is the expulsion or perforation of the IUD. This occurs when the device unintentionally dislodges from its position or, in rare cases, perforates the uterine wall.
Another serious complication is the risk of pelvic infection, which can occur if bacteria enter the uterus during insertion. Though uncommon, this infection may result in pelvic pain and, if left untreated, could lead to more severe complications.
Additionally, the possibility of ectopic pregnancy, though rare, exists with IUD use. This involves the fertilized egg implanting outside the uterus, typically in the fallopian tubes, posing significant health risks.
Furthermore, the non hormonal IUD, Paragard, has become the focus of legal attention due to reported complications and issues. One notable concern involves device breakage during removal, which has prompted numerous lawsuits against Teva Pharmaceuticals, its manufacturer.
The Paragard lawsuit alleges that the company failed to adequately warn users about the potential risks associated with the IUD. Plaintiffs in these legal actions are seeking compensation for injuries sustained, including medical expenses and pain and suffering.
The lawsuits claim that the device's breakage during removal can lead to serious complications and potentially require additional medical procedures.
According to TorHoerman Law, as of September 18th, 2023, more than 600 cases have been filed this year alone. The total number of cases pending in the Paragard multidistrict litigation (MDL) is reported to be 2,147, underscoring the significance of the issue.
These instances underscore the importance of thorough consideration, informed decision-making, and vigilant monitoring of IUD use. They emphasize both the benefits and the potential risks associated with these contraceptive devices.
Factors Influencing Side Effects
Various factors can significantly influence the severity and duration of side effects associated with IUDs. Age, medical history, and hormonal sensitivity play pivotal roles in shaping the user experience.
According to Verywell Health, factors like body mass index (BMI) can impact IUD effectiveness and the likelihood of certain side effects.
For instance, IUDs, including the Paragard copper IUD, are noted for their efficacy in birth control, even in overweight women. However, individuals with a BMI of 40 or higher may face an increased risk of the IUD falling out.
Moreover, problems during the insertion of the device can arise, particularly in individuals who are obese. Obesity may make it challenging to locate the cervix or determine the size and direction of the uterus during insertion.
Healthcare providers can overcome these challenges by using ultrasound and specialized equipment to guide the IUD insertion. This ensures a more accurate and effective placement tailored to individual needs.
Managing Side Effects
There are some things you can do to manage the side effects and make your IUD experience more comfortable. For instance:
Cramps and pain: Over-the-counter pain relievers such as ibuprofen or naproxen can help to reduce cramps and pain. You can also apply heat or ice packs to the abdomen to help relieve discomfort.
Acne: If you experience acne after getting an IUD, talk to your doctor about treatment options. Many over-the-counter and prescription medications can help to clear up acne.
Mood swings: Some women experience mood swings after getting an IUD. If you are feeling more irritable or emotional than usual, talk to your doctor. There are things you can do to manage mood swings, such as eating a healthy diet and exercising regularly.
Heavy bleeding or irregular periods: If you are experiencing heavy bleeding or irregular periods, talk to your doctor. Using a menstrual cup or pads or taking over-the-counter pain relievers can manage bleeding.
Stress management: Stress can exacerbate side effects, so incorporating relaxation techniques like meditation, yoga, or deep breathing exercises into your routine can help.
However, if you are experiencing any severe side effects, such as fever, severe pain, or unusual vaginal discharge, be sure to see your doctor.
Conclusion
Navigating the comprehensive guide to understanding IUDs underscores the importance of knowledge as empowerment. Informed decisions empower individuals to make choices aligned with their unique needs, promoting a proactive approach to reproductive health.
A combination of awareness and education allows individuals to confidently navigate the world of IUDs, ensuring an empowered journey toward effective contraception.