I have been asked many times how much money YouTube pays for 1 million views or subscribers? YouTube does not pay for the views you have got on your videos, whether it's in millions or billions. YouTube always pays for the engagement of your audience/viewers with the Adsense Ads.
I will discuss the things in detail and show you the earnings proof and stats of my channels as well that will help you understand your queries well.
How much YouTube pays for 1 Million views?
I have already cleared the fact YouTube does not pay for the views. If you are still looking for some figures to have an idea or guess then I'll show you those estimated money figures.
[I have collected this data by Analyzing 100+ YouTube channels (including my own 3 channels), you can check this post for reference.]
Important!
Earnings differ from country to country and niche to niche. For example, Finance, IT, Business, such kind of niches get paid higher as compared to niches like Fun, Jokes, Memes etc.. The data shown below is the average calculated by taking all the niches at the same time.
If your channel is Targeting TIER 1 Countries then you may earn around $3,000-$15,000. At the same time if your channel is targeting TIER 3 countries (like India, Pakistan, Bangladesh, Bhutan, etc.) then you may earn only $180-$300 max, i.e., very less I know.
That's why you are always suggested to target the countries having high buying power. Buying power here refers to the ability of the residents of any country to buy the things.
For example, if your audience is the people who always be in the search of free stuff and everything for free then how they will benefit the advertisers? If advertisers are not getting benefits then why they will pay you? (This kind of scenes happens most in the Tier 3 countries.)
Advertisers always tend to get good ROI (excluding brand awareness campaigns) and they get that from Tier 1 countries. No doubt, less paying countries advertise as well but they always start with low budget hence the publishers targeting those audiences get paid very low. You can also read this article on YouTube partner earnings overview.
How much YouTube pays for 1000 views?


Just divide the above estimated earning figures by 1000.
For example, if you are getting paid $500 for 1 million YouTube views then you can divide $500/1000=$0.50/1000 views. Simple is that!
How Much does YouTube pay for the Views? – Earning Proofs
After checking these screenshots you can understand all what I just discussed above. You will have the clear idea of what to target and what to not.
1. Earnings that I have got for 2 Million+ Views (Audience Tier 3)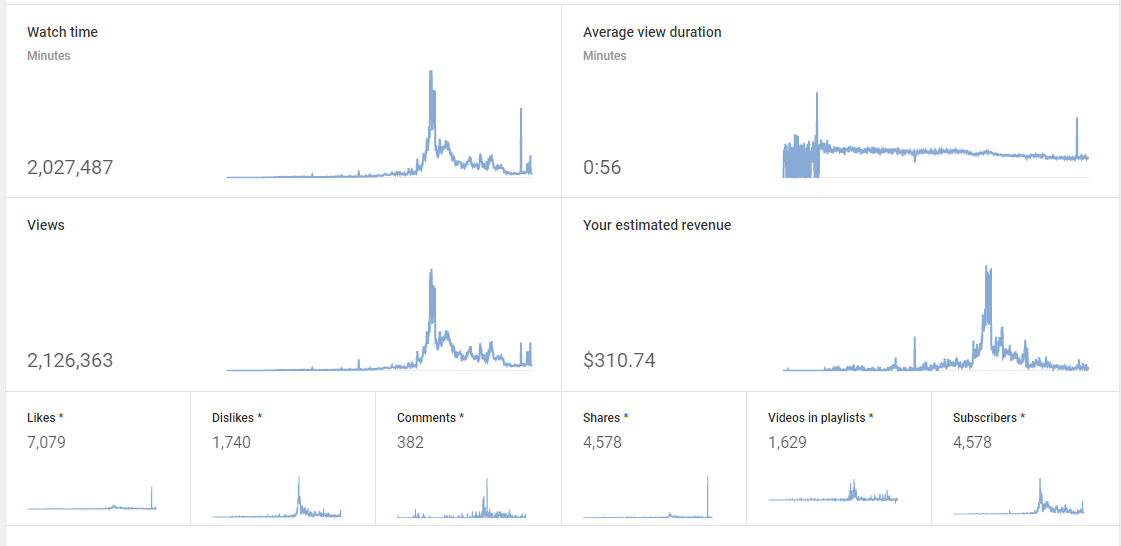 2. Earnings that I have got for 50,000+ Views (Audience Tier 1)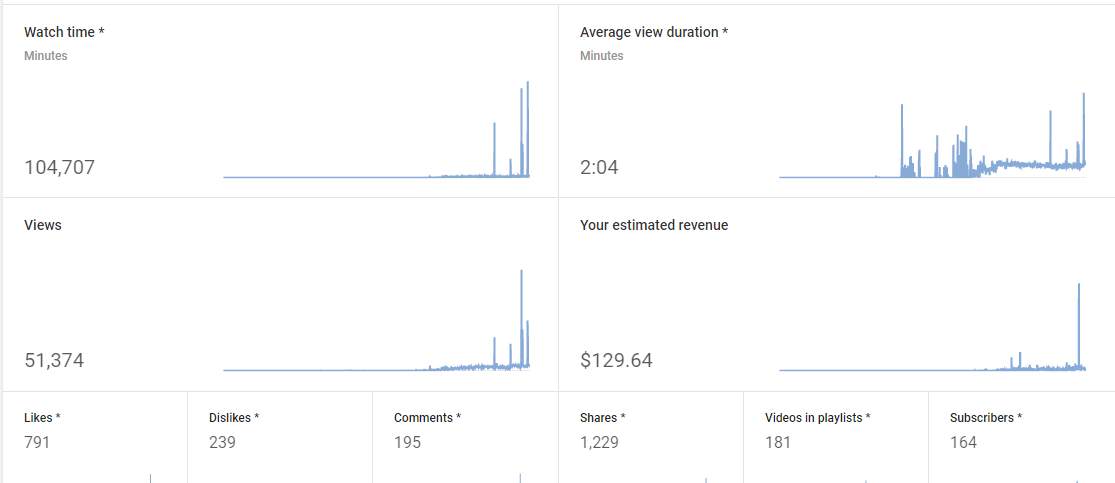 You can easily see the huge difference in the CPM, RPM of both the channels. That's all because the difference audiences targeted by both channels.


Still, have any query? Please don't hesitate to ask me anytime!
Message: I hope that you have enjoyed 'How Much does YouTube Pay You for 1 Million Views? – Here are the Answers!' article on Tips2secure. However, if you want me to deliver more items, then please share my post. You can use Social Sharing Widget provided at the end of every post. After all, Sharing is Caring!