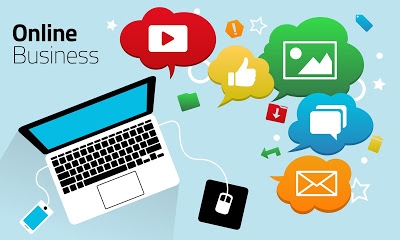 Have you dreamt of starting your own business? We have ideas just for you. We understand your busy schedule as a student, but guess what? You too can run a successful business. Technology has made life much easier. You don't have to pay an arm and a leg to get office space. Your business can be solely online! It is a cheaper and more efficient way to do business today. This modern age has seen many business moves online as people's lives are now dependent upon the internet; be it for banking services, shopping, as well as working. This means that there is a wide array of businesses you can start online.
Startup Ideas for Students to Run Business on the Internet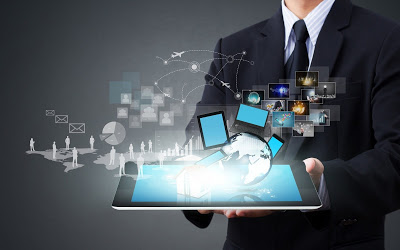 With skyrocketing college fees, it becomes paramount to want to save up a little just to avoid going entirely broke. You can consider online businesses as they take up so little of your time and at the same time build on your skills such as writing, photography, web development and design, and most of all make you money!
We have seven great ideas to get you started on the right track:
1. Become a Business Coach
If you have knowledge as well as experience in business, maybe from being employed or by from the course that you're studying, you can definitely make good use of that knowledge. There are so many people out there who need information and guidance on running their businesses. Therefore, utilize your skills by writing articles that meet the needs of your readers. You can use a business platform like LinkedIn.
2. Specialized Retailer
People always want to buy things online, whether its furniture, makeup or food items. This is a great business opportunity! You will need to come up with a website where you can list the items that you're selling and have your clients use a shopping cart to order. The best way to go about this is to specialize in one group of products, for example, hair products. Because you are most likely to be busy with assignments, projects and classes, you can have the products shipped to your clients by vendors.
These vendors can include other companies such as Amazon which ship goods globally.
In order to make a success out of this, you will need to identify the key products and services that most online users request for. For example, tourist destinations, whereby you can offer to be a link between the tourists and the hotels and tourist resorts.
This kind of business will also require you to be constantly updated. Your contact information should be updated too so that you can be reached at all times, as well as providing a wide variety of products with some changes from time to time. Therefore, be on the lookout for the launching of new products and make sure that you make them available as soon as possible. This will keep your clients glued to your business and satisfied.
You can have a look at your competitors' pages just to get a glimpse of how the business runs. You should also endeavor to be open and honest with your clients about the products that you're selling.
E-commerce is genuinely growing, and you should not be left behind. Statistics show that about 34% of online users sell their products through their own websites and about 22% make sales through online markets such as Amazon and eBay.
3. Social Media Consultant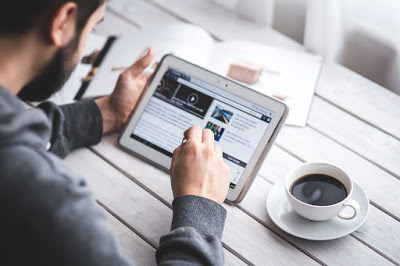 Unlike large business which hires full-time social media consultants, small businesses hire part-time ones. As a student, you can go about your school work and be a consultant as well. Your responsibilities will mostly be in social media marketing. Hence, you will be planning, developing and putting into place the strategy for social media advertising activities with the aim of attracting large audiences.
Here, you can give advice on what content to put up for the specific businesses as well as the frequency of posting. You can be an expert on this issue through online research. You can also create marketing materials for business around your school or home area.
As a social media consultant, you can manage social media accounts for clients, for example, a corporation, a popular businessman or even a politician. Think of it as more of public relations consultancy.
4. Web Designer
I bet you know how unpleasant a poorly done website is. In fact, it has no credibility. If you are well informed on HTML and you're a good designer, take that leap of faith and start up a web design business. You can offer services to provide attractive and creative web designs that are also easy-to-use for SME's.
The best way to market yourself in this area is by coming up with your own portfolio. You can also design your own website in a very appealing way so that it catches the eyes of others who will intern make requests to have one of their own.
This can also involve designing company logos. You can also design your own application.
If you're just starting out, you can advertise your work to your lecturers and fellow students then expand your target and market online on various social media platforms.
5. Cover Letter and Resume Writing
Resumes and cover letters that stand out can go a long way in ensuring one gets their dream job. You can help other people come up with comprehensive resumes as most people are unable to express their experiences and accomplishments well. This is also another area where advertising on LinkedIn will really help.
Another way to go about this is by tutoring your audience these writing skills. You can set up a web page to advertise and be sure to get many clients as this is something that every job seeker wants to learn and perfect. This can also be a good platform to get referrals.
You can get the help of Tools like
Grammarly free
for your Resume writing work. Another great tool that can certainly make your business better is a
resume builder
.
6. Professional Writer
Are you good at writing? Then this is just the opportunity for you. Utilize your skills by providing writing services for a fee. You can assist in writing essays, articles, and reports, among others. There is also a niche at becoming a paper writer. This can also involve, proofreading services for small publishers.
You may like to read,
7. Blogger
If you have creative ideas and have a passion for writing, then you can get into blogging. If you're already blogging for fun, here is a chance for you to make money out of it. Here, you will have the freedom to come up with all sorts of articles that express your thoughts and style.
You'll have to take the time to identify the audience that you want to reach out to, then tailor your blogs to meet their needs. This is a chance for you to reach millions of social media followers across the globe. Aim to get a huge audience as this translates into a more successful business.
You can blog about just anything. For instance, blogging about travel experiences.
There are various steps that you would need to follow to ensure that you make your blogging business a success:
Take the time to research to find the right content for your blog.
Partner with the right people. If the blog is on travel, you can partner with players in the industry like Airbnb.
Post bogs that support the businesses of your partners.
Ensure that the quality of your content is high and consistent throughout.
Conclusion
You don't have to be broke all the time just because you are a student. You can start up an online business which will not consume too much of your time and with much ease to earn a few extra coins. Turn your passion into a business! Everyone is usually online looking for one service or the other, so grab that opportunity to serve people and provide them with products and services at a reasonable price.
Message:
I hope that you have enjoyed '
7 Startup Ideas for Students to Run Business on the Internet
' article on
Tips2secure
. However, if you want me to deliver more items, then please share my post. You can use Social Sharing Widget provided at the end of every post. After all, Sharing is Caring!