Top 10 Whatsapp Puzzles With Answers and WhatsApp Quiz – Collections
We have a big collection of latest Whatsapp puzzles with answers, Whatsapp Quiz, and many more. You can find here complete collection of latest Whatsapp puzzles and Whatsapp quiz. Read also Whatsapp Group Names list I published recently on this blog.
Puzzles and questions have answered at the bottom of every quiz. Whatsapp puzzles are cool, amazing and it's really fun to send them to your friends to test their knowledge "if you know the answers". 
I bet you can't stop your laugh while reading these puzzles and "guess what am I" questions. You can send these Whatsapp puzzles and quizzes to your friends to enjoy.
Whatsapp Puzzles with Answers 1
You can use this Whatsapp Quiz to check the knowledge of your friends and have some fun with them. If they fail in answering then you can prove that you are brilliant and smarter than them.
Guess What I am?
I am a Five letters Word.
People eat me.
If you remove first letter, I will be a form of energy.
If you remove my first two letters, I will be needed for living.
If you remove my first three letters, I will be near you.
If you remove my first four letters, I will be drink for you.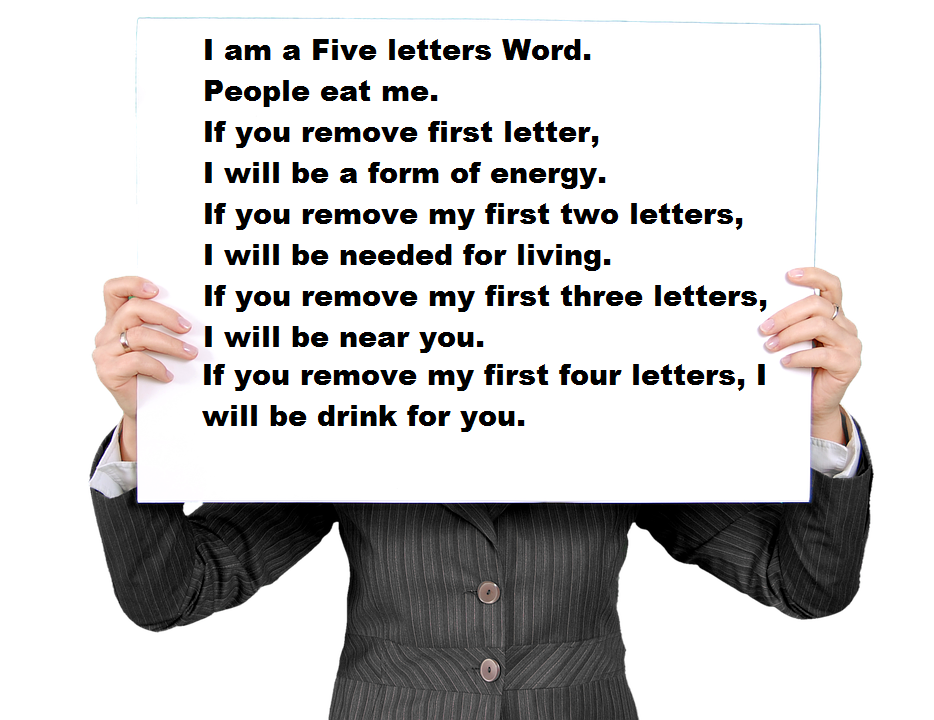 Answer: Wheat
Whatsapp Puzzle (Whatsapp Quiz) 2
How did he do this?
A man walks into his bathroom and shoots himself right between the eyes using the real gun with real bullets.
He walks out alive, with no blood anywhere.
And no, he didn't miss and he was not superman, or any other caped crusader.
How did he do this?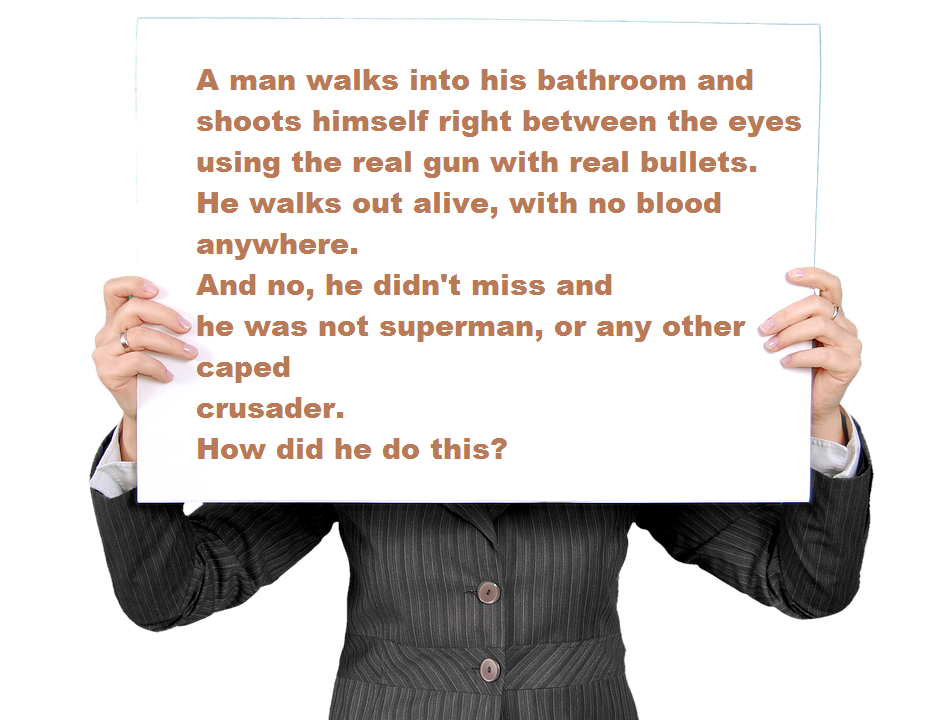 Answer:
He shot his image that he saw in the bathroom mirror!

Also, Checkout the collection of these 150+ Whatsapp Profile Pictures and make your profile looking more awesome.
Must, have a look at these fifty mind blowing fear pong dares questions.
Whatsapp Puzzle with Answers 3
Guess Musical Instruments from below given Image.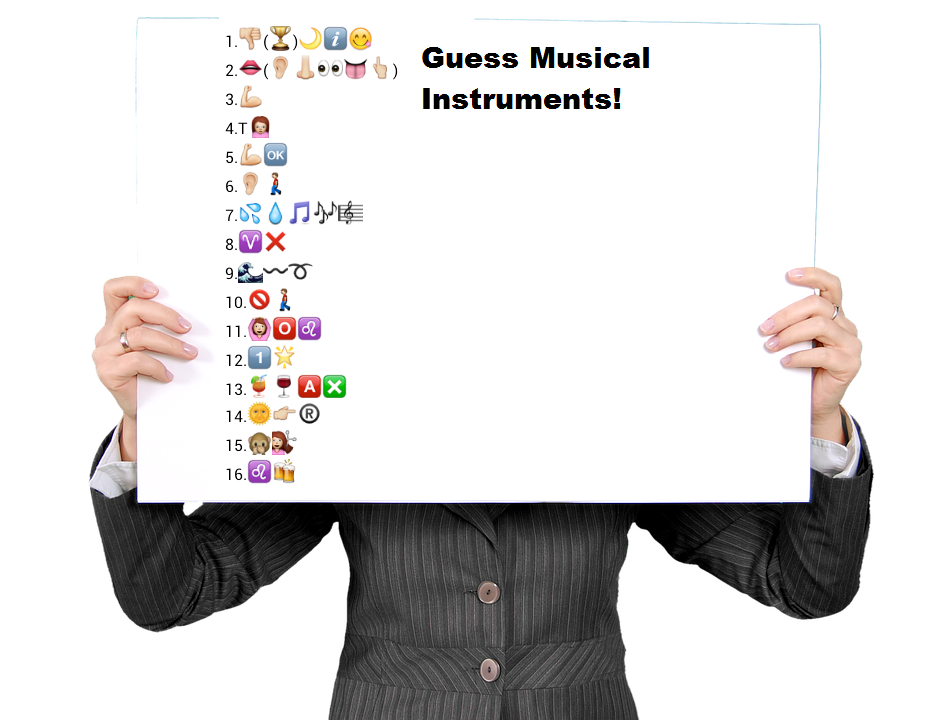 1.HARMONIUM
2.MOUTH ORGAN
3.DHOL
4.TABLA
5.DHOKAK
6.KONGO
7.JAL TARANG
8.VEENA
9.SITAR
10.BONGO
11.SAROD
12.EKTARA
13.PIANO
14.SANTOOR
15.SHAHNAI
16.DRUM
Any 100 Words without Letter 'A'
Tell Me If u r the Genius of Whatsapp
Tell me any 1000 words that cannot contain the letter 'A'…..
In 5 seconds….. 🙂
No cheating plz zzz zzz
Answer: Count 0-100 (one, two, three, four, five, six, seven, eight,………. ninety-nine, hundered)
Tip – There is no alphabet if you continue your counting till 999. First time alphabet 'A' comes in word 1000 (ThousAnd).
Guess and tell the name of food items and drinks shown in below image.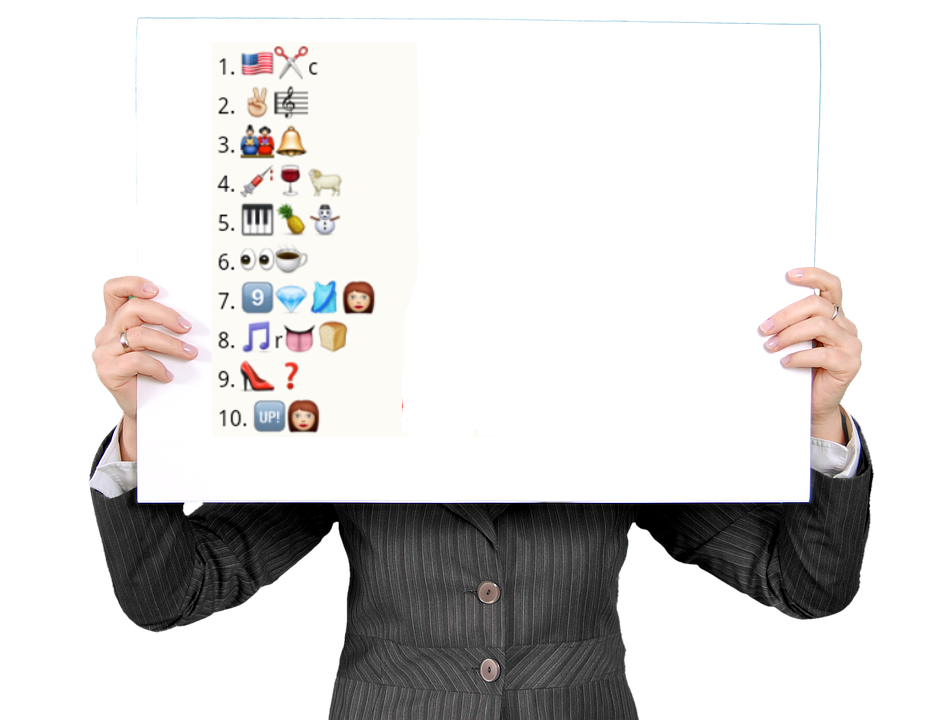 Solution
1. American Chopsuey
2. Dosa
3. Chinese Bhel
4. Blood Marry
5. Pina colada
6. Ice tea
7. Navratan Korma
8. Garlic Bread
9. Sandwich
10. Upma
WhatsApp Puzzle (Whatsapp Quiz) 6
A man is found hanging in a room 3 feet off the ground.
There is nothing else in the room except for a large puddle of water on the ground.
The police can't see any way the man could have climbed the walls to get to where he is hanging.
How did this man hang himself?
Solution:
He stood on a tall block of ice and put the noose around his neck.
Once the ice melted, he was hung, and all that was left was a puddle of water on the ground.
WhatsApp Puzzle 7
A boy was driving a car, a girl took a lift from her. She asked his name after she get down.
Boy said :- my name is hidden in my car's number, find if you can.
Car number was [ WV733N ] Can you guess the name now?
Solution: Neelum
WhatsApp Quiz 8
Bobby's mother had three children.
the first child was named April.
the second child was named May.
What was the third child name ?

Solution:
Bobby
WhatsApp Puzzle with Answers (Level: Tough) 9
Fill the blanks using
(1, 3, 5, 7, 9, 11, 13, 15)
__ + __ + __ = 30
U can also repeat the numbers.


Solution:
(11-1)+(13-3)+(15-5)=30
Must read articles,
Which Is The Only Country Which Had A Flag With A Single Color? (Whatsapp Quiz)
Options:
1. Green – Bangladesh
2. Green – Libya
3. Red – Russia
4. Red – China
Solution:
Green – Libya
Message: I hope that you have enjoyed '10 Latest Whatsapp Puzzles with Answers [Whatsapp Quiz ]' article on Tips2secure. However, if you want me to deliver more items, then please share my post. You can use Social Sharing Widget provided at the end of every post. After all, Sharing is Caring!