After writing a review on
Infolinks Ad Network
, today I am going to
review PropellerAds
, which is one of the very fast growing Ad Network media. In this
PropellerAds review
, you will get to know all about this Ad network and the experience I had with Propeller Ads.
Propeller Ads Review – Why I Don't Recommend My Readers
This review is based on my personal experience with Propeller Ads network. I am Trying all the Ad networks which can be used as Adsense alternative and for providing the real pros and cons of the Ad networks to the readers of this blog.
I never use the false words like, 'Read how I am making 1000 USD every month with this', 'Read how I earned 1500 USD using this Ad network'. Why I am saying like this because when I came to know about the popularity of Propeller Ads, I just did some searches in Google to find out the experiences of the people who are already using them. But on the first page, I found the titles like which I mentioned above.
When I read their reviews, what I found some of the blogs who were making 1500 USD with propeller Ads network were very new and I think they would not have any good amount of traffic.

Ask a question yourself, Is it possible to make 1000 USD a month for new blogs?
I also noticed that blogs were not running any single Ad on their blogs then how they earn this much amount with propeller Ads?

I am still confusing and thinking, is this Ad network distributing money for free? If yes then how I can get that money because I am also a blogger and have a blog.
Trust me guys, 90% reviews which you find on the Internet are fake and with false statements, because some of them get paid money for writing those type of reviews and some just write false articles to attract readers and to be get ranked in SERP's.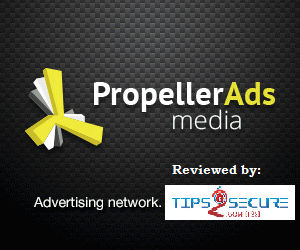 PropellerAds Review ~ My Experience
Well, now I am going to share my true experience with Ad network. I run their Ads for a day and delivered 2480 impressions and earned around $0.024 and I got the CPM of $0.01. I will also share screenshots of what I am saying.
I asked Propeller Ads about low earnings and they advised me to run Pop-under Ads if you want to get better CPM. But I did not use it because if I used then it could spoil my readers. I will also discuss Pop-Under Ads in this post.
Here are my short story and experience with Propeller Ads Network
Last week I saw an Advertisement of this Ad network on Facebook that was claiming to pay $7 per thousand impressions. I also read that they pay on the CPM basis, not on CPC. Means, clicks do not matter in revenues they only count the Ad views. I found this thing interesting for the bloggers who always face the issues of low CTR.
I applied for this Ad network as publisher and I got approved instantly. I created a banner Ad unit and published on Tips2secure. The Ad was started displaying on my blog. I ran the Ad for around 12 hours and delivered 2480 impressions, 4 clicks and earned $0.024 and the CPM I got was $0.01. It was not $7. Here the screenshot and payment proof of my earnings from Propeller Ads network.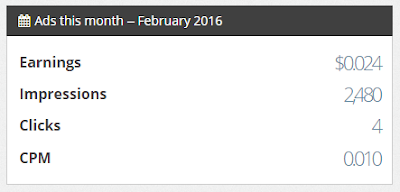 Propeller Ads Review: Should You apply or not?
Here I would like to suggest you if you have a blog related to music, mp3 songs, or you are offering downloadable files then it may perform well for you.
I got some messages from my readers that they are getting CPM of $0.35 to $0.60 for Pop-under Ads. But I will never recommend it if you are working on the blogs related to technology, blogging guide, and tutorials. If you want to build a brand for your blog then again I won't recommend using it.
To be honest you should go for some PropellerAds alternative. Here I would recommend you to give a try to AdNow. But again Adnow will work better only if you own viral and heavy traffic websites. AdNow provides Widget based ads (similar to related post widgets with Sponsored Ads). It does not annoy your readers.
Update: According to some online threads and forums Adnow is not paying but the reality is they are banning the users who use bots to deliver fake traffic and clicks.
To give a try AdNow, just Visit the official Adnow website
Click here to Visit Adnow!

Do you want to know my Favorite AdNetwork after Adsense?

I am Adsense lover but in the case where my other websites that don't follow Adsense policies then I always go for InfoLinks. No doubt, Infolinks is always the best Adsense alternative but their approval process is quite tough.
But I have a good tip for you if you want your website get approved by Infolinks Team. SignUp Infolinks using the link below and in your application mention that you have been referred by Suresh from Tips2secure. I am working with Infolinks as an aff. partner so if you mention Tips2secure in your application then your Acceptance chances will be higher.
Propeller Ads Review:

What are Pop-Under Ads?
Pop-under advertisement opens a new browser window hidden under the active window. Pop-unders do not interrupt the user immediately and are not seen until the covering window is closed, making it more difficult to determine which web site opened them.
In short, this type of experiences makes users think that the website has some virus affected files and may harm their system and as a result, they start ignoring to read that website or blog.
Now, I would like to discuss their Ad unit types. No doubt, they have a large number of Ad unit types.
120×600 Skyscraper
160×600 Wide Skyscraper
468×60 Full Banner
300×250 in video banners
Interstitials ads
Catfish ads
Slider ads
Layers
Pop-unders
Video pre-rolls
Site skins
Here is the little description of these Ad types.
1. Skyscraper
A skyscraper ad is a tall and narrow banner advertisement usually placed to the right of content on a Web page. Standard dimensions for a skyscraper ad are 160 X 600 pixels.
This type of Ad plays video of advertisers automatically. Advertisers do advertise their products using videos instead of traditional banners.
Interstitial ads are full-screen ads that cover the interface of their host application. They're typically displayed at natural transition points in the flow of an application, such as between activities or during the pause between levels in a game.
4. Catfish Ads
A catfish ad unit is a banner that appears over the webpage at the bottom of the browser window. The catfish unit stays visible as the user scrolls the page unless the user closes it through the closing button.
5. Slider Ads
Slider Ads give you extra inventory without impacting your existing ad space. This ad format "slides up" at the bottom corner of the screen; it moves along with the page as the user scrolls down and settles in the bottom corner when the scrolling stops.
6. Layers
Layer advertisements are small pop-ups that appear whenever a visitor visits a site that contains a Layer-Ad code. Layer-Ads are not seen as pop-ups and therefore, are not blocked by browsers.
7. Pop-Under Ads
This Ad unit is already discussed above.
A pre-roll ad is a promotional video message that plays before the content the user has selected. The video advertisements are often repurposed television ads. Pre-roll ads are the most common form of the video advertisement. There are also mid-roll and post-roll ads.
9. Site skin Ads
A skin ad appears in the background on both sides of the web page and it is clickable. This ad format uses CSS, HTML, and JavaScript code to set the background image and make it clickable.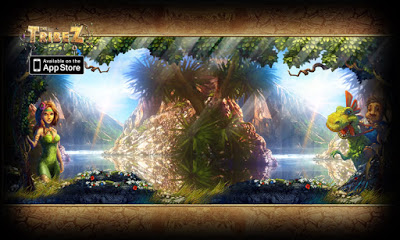 Image source: https://www.buysellads.com/pub/nosvn/uploads/kb/3eff2ebb13a0b652dd5646c43368d76e.jpg
And how the skin looks in action: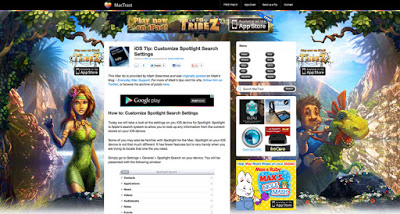 Image source: https://www.buysellads.com/pub/nosvn/uploads/kb/d187440663ea069c7504a6dc965a51d3.jpg
PropellerAds Reveiw:

How and when they pay Publishers?
Publishers are paid on Net 30 days from the date the invoice is received. Minimum payout is $100 for Payoneer payments and $500 for wire transfers. If the balance is lower the amount is carried to the next payment circle.
At the moment, they have only wire transfer and Payoneer as their payment methods.
Above shown income proof is only for the Banner Ad units. I did not try their other Ad units, so I am not sure about the CPM of other Ad units. It may work better. However, they also claim to pay higher CPM for pop-under ads.
If you are still in confusions and questions then according to me it would be better to go ahead, try and see the results yourself. It may work for you. We all know that the same strategy works differently for different bloggers and also gives the different results.
Overall, learning and testing new things are one the most important skills of a blogger. I tested it and now I have posted this review here. If I can do then why you can't?
To be honest, if you also want to earn such low CPM's then you may opt in Propeller Ads but I will never recommend you to go with that.
No Ad Network can compete the Google Adsense but if you are not approved for Adsense or blocked by Adsense then you should try AdNow or Infolinks.
I would also like to have your valuable comments on this post regarding this Ad network. If you would share your experiences with this network including earnings and CPM's then it would be beneficial for our readers and personally, I shall be thankful to you.
Message: I hope that you have enjoyed 'Propeller Ads Reviews: I got CPM of $0.01 [Case Study]' article. However, if you want me to deliver more items, then please share my post. You can use Social Sharing Widget provided at the end of every post. After all, Sharing is Caring!