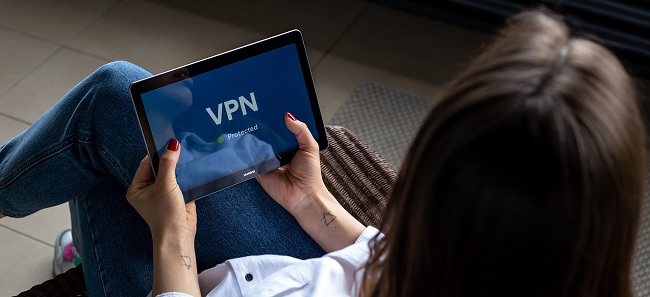 Online shop owners are focused on delivering an exceptional online experience to their customers. At the same time, there are various discounts and loyalty programs to incentivize customers to spend more. But two things constantly elude those involved in the e-commerce industry – online security and privacy.
When shopping, people often have to disclose their personal info, including their name, address, and credit card details. Sharing this sensitive data exposes them to all sorts of risks. This is why online shoppers become more and more cautious when it comes to choosing where to shop online. Customers can use shopify if they want to as they have strong privacy and security system and they offer good opportunities to customers and sellers both like free trial shopify.
The question here is: "How to instil trust in online consumers and help them feel safe?" Let's explore various security solutions ranging from data storing practices to getting a VPN.
The Importance of Safety in an Online Store
According to one of the recent surveys, almost 50% of people who enjoy shopping online are becoming increasingly concerned about their privacy. This lack of trust it one of the major factors that shape modern customers' purchasing decisions and shopping behavior in general.
Survey results reported during UNCTAD E-Commerce Week in Geneva confirm these findings. The report outlines that troubling 82% of respondents are concerned about what happens with their data online.
Considering how big the numbers are, companies doing business online should react with appropriate measures. Investing in security solutions will help consumers feel safer, thus attracting more of them to the shop and boosting sales. Here is how to achieve this.
Store Only Essential Data
There are many online shops out there requiring consumers to register before they can buy something. The registration forms are very complex, and shoppers have to disclose too much information before they can order items or services.
Sure, storing all this information will help your marketing department. But it exposes the business to certain risks. The data can easily get leaked, stolen, or exploited.
The first step towards building a safer online shop is to refine data recording and storing practices. The rule of thumb is to store only the essential data. This way you can allow shoppers to decide themselves whether they want to save credit card info for seamless shopping.
Start Using SSL as Soon as Possible
Websites without SSL are significantly easier to hack than those with it. What is SSL? It is a certificate designed to protect the data exchanged by the website and its visitors. It encrypts all the data, and only the server and website visitors can unlock it. Even if someone manages to tap into the communication between the server and user, they won't be able to decipher the data.The SSL certificate also protects businesses from dupers. They are people who want to deceive loyal customers and take their money by selling items on a fake website. Before installing an
SSL certificate
, businesses have to go through the validation process. This ensures that nobody else can make a similar website and pretend it's you.
Get a VPN for Ultimate Protection
Updating items and prices on an online store is something usually done on the go. This means that these updates quite often will be handled through mobile devices and unsecured networks. Thus making your business data vulnerable and easy to intercept. There is an easy fix for this.
A VPN can help companies keep business networks protected at all times. It encrypts all traffic and makes sure that everyone stays anonymous while online. What's more important, people don't need to have any technical knowledge to use it.
All it takes is a simple extension for your browser. When you have a Firefox VPN, for example, enabling and disabling it is as easy as turning the light switch on and off.
Update Your E-commerce Platform
Cybercriminals are restless. They constantly search for new flaws on platforms that they could exploit. Fortunately, software developers provide updates and patches to prevent this. Any business in the online shopping industry has to work closely with a team of web developers to ensure that the e-commerce platform is up to date.
You may like to read,
6 Most Dangerous Computer Security Threats To Watch Out
Even the most popular and safe platforms such as WordPress WooCommerce and Magento have to be maintained and updated. This also applies to plugins and add-ons installed on the platform. The IT department should also make regular PCI scans to ensure the company maintains PCI compliance.
Running a successful e-commerce business is way more challenging than running any other website. To instil trust in customers, a business has to do everything in its power to protect their data and safeguard it from hackers.
Optimizing data storing practices, using a VPN, getting an SSL certificate, and updating e-commerce platforms are the essentials of online store security.
Message:
I hope that you have enjoyed 'Steps to Take If You Want to Secure Your Online Store' article on
Tips2secure
. However, if you want me to deliver more items, then please share my post. You can use Social Sharing Widget provided at the end of every post. After all, Sharing is Caring!