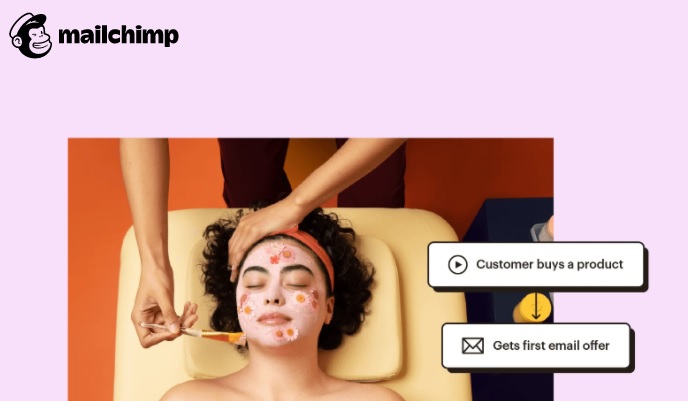 Are you looking for the best contact form to use with Mailchimp? Then this post will help you a lot. Because in this post, I'm going to tell you about the three best contact forms that you can use with Mailchimp.
There are many options available for contact forms, so it becomes complicated to choose one form builder. However, this practice will help you collect information from your website visitors and also helps you to manage the data correctly.
An affiliate marketer or a blogger needs to be aware of collecting leads from your visitors. It will help you to convert your website visitors into customers. Contact forms also help website visitors to contact you whenever they want. Moreover, it also improves your website's brand value among your audience. Before knowing about the best contact form, firstly take a brief look at the Mailchimp tool.
What is Mailchimp?
Mailchimp is the most popular all-in-one marketing platform available on the internet that helps you manage and talk to your customers, clients, and other parties. It also manages your email marketing campaigns. About 20 million users have used it to manage their email subscribers list.
Mailchimp has the best features to build professional quality. It also offers a free plan for first-time users. In its premium plan, MailChimp offers you more features. The primary approach of Mailchimp is to focus on management practices, beautifully designed campaigns and data analysis. It is a trusted email marketing tool that provides you with AI-powered, user-friendly that helps you improve your online business.
How to Integrate Mailchimp with Contact Forms?
As we know, Mailchimp is a trusted email marketing tool that helps you offer a free plan with limited functionality, ideal for startups and small businesses. In premium plans, we get more advanced features. There is an API key offered by Mailchimp, with the help of this key, you can connect your contact form builder to Mailchimp. The main feature of this key is that it is straightforward to use and handle. In addition, there are various free and paid contact forms available to you to support Mailchimp integration.
3 Best contact forms to use with Mailchimp
It is essential for a blogger, affiliate marketer, to keep an eye on website visitors. Mailchimp not only helps in engaging with the audience but also helps build the relationship with the audience, which helps you improve the customer base. The three best contact forms to use with Mailchimp are as follows:
1. WPForms

When we talk about WordPress form builder, the first thing that comes to mind is WpForms. Even if you are a beginner or experienced, using a drag-and-drop form builder for a WordPress blog is straightforward and straightforward. You can also create comment forms, newsletter forms, subscription forms, payment forms, and many other forms using WPForms.
Both free and paid versions are available in WPForms. If you are a beginner, you should use the free version. You should opt for the premium version if you want more advanced features. The pricing of the premium version starts from $39.50 per year. Another fantastic feature of WpForms is its integration with all the famous email marketing tools like Zapier, AWeber, Mailchimp, GetResponse, Sendinblue, and many others.
CLICK HERE TO VISIT OFFICIAL PAGE
You can create unlimited forms just by the drag and drop interface.
In WPForms, multiple page form options are available.
It provides quick and easy customization of survey forms.
WPForms provides you with a conditional logic option available to control the visibility of the field.
There are 100+ pre-built templates available in WPForms.
It also provides a file and media upload option with the form submission.
Multiple form entry submission confirmation options are available in WPForms.
Form locking options are also available with custom access control rules.
It is a 100% mobile-friendly and responsive form builder.
Intelligent captcha and spam protection with all plans are available in the WPForms.
Despite the feature mentioned above, WpForms offers the best customer support t their audience. they are always available when you need technical help.
2. Gravity forms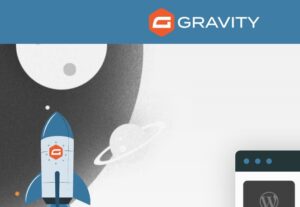 Gravity forms is another famous form builder available on the internet to create powerful and accessible forms. With the help of these forms, you can easily create any form, including a contact form, newsletter subscription form, payment forms, and many other required forms. To make it a more powerful and robust form builder serving WordPress users for the past ten years, they are still trying to innovate and add new features.
The best about Gravity form is that it is assisted by almost all the popular web applications like Mailchimp, Stripe, PayPal, and many more with the bits of help of this integration becomes easy. This plugin provides you with complete control over user management and form customization. Moreover, gravity form also provides you with over 30 ready to use form fields, so users can easily choose and create responsive forms for the WordPress website. They also provide top-notch customer support.
Whenever you required any help, you can reach them using a support ticket. The pricing starts from $59 per year, which you can use on your website.
Features that make gravity forms more popular
Gravity forms can create multi-page forms with save-progress buttons.
It is an easy to use and powerful form builder.
There is a File upload option available, whether document or media file.
Gravity forms are fully secure with really simple Captcha, Google reCAPTCHA and Akismet options.
There is the possibility to limit the number of entries that a form can receive.
You can also show or hide fields, sections, or even a submit button using the conditional logic feature with gravity form.
It can accept WordPress article submissions via WYSIWYG compatible frontend forms.
Integrations options are also available with all primary tools and services such as Twilio, Zoho CRM, Zapier and many other.
It has 30+ ready to use form fields.
So gravity forms is a widespread and trusted form builder used to create responsive forms for your website. In addition, you can improve the performance of your website by integrating it with Mailchimp.
You may like to read,
How to Accept Credit Card Payments on WordPress
How to Collect PayPal Payments on Your WordPress Site
3. Ninja forms

Ninja form is also trusted and one of the most popular WordPress plugins .it is used to create beautiful forms for your site.
It also provides you with a free version which you can download from the WordPress.org repository. You get some primary forms of Ninja forms in version with limited functionalities, but if you want more advanced forms, you should go fr its pro version, which offers you the best class feature with top-notch customer support. More than 20,000,000 users have downloaded it. You can buy ninja form from its original site, and pricing starts from $49.50 per year.
Without typing a single code, you can make high quality form with a drag and drop form builder. You can also be able to accept PayPal and credit card payments securely from any WordPress form. Ninja form is still one of the best form builders. The conditional logic, easy row and column layouts, drag and drop form builder are there which helps you to make beautiful forms for your website.
Feature of Ninja forms
Ninja forms show and hide fields with conditional logic.
It allows users to upload files.
You can integrate with Stripe and PayPal for advanced payment setup.
Ninja forms have a multi=-step forms option for longer forms.
It can generate a PDF file of the submitted form.
In ninja forms, Zapier integration is also available.
There is a responsive and advanced drag and drop form builder.
With ninja form, you can integrate with all primary email marketing tools such as Mailchimp, ConvertKit, ActiveCampaign and many more.
Ninja forms are 100% beginners, friendly form builders.
You can also export form submissions into google sheets, an excel sheet etc.
Conclusion
I hope you are no longer confusing while choosing the best contact form whether your business is big or small, you can go for the plugins mentioned above. It all depends on your budget or choice. But according to our recommendation, you must go for WpForms builder that has all the advanced features.