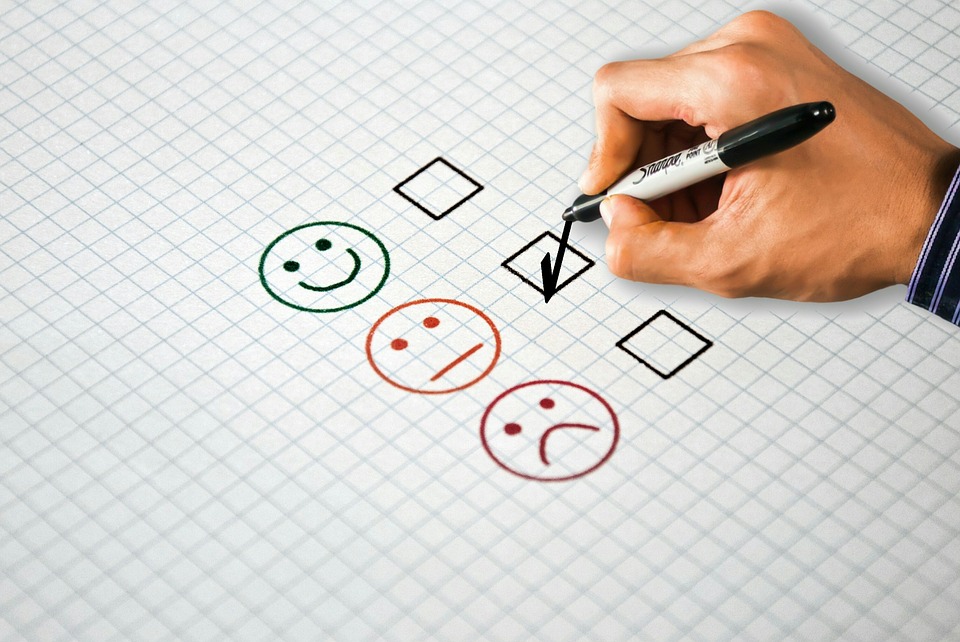 If you are thinking of creating surveys and polls on your website, you come to the right place. This post teaches you to create spectacular WordPress polls and surveys to gain new customers using the WPForms drag and drop form builder.
You can create detailed surveys with the new WordPress polls and you would not need to display third-party brands on your site. There are already many WordPress plugins available, but there is a lack of proper analysis and reporting. So here is the world's best in the class survey and poll plugins for its users.
Why should we use surveys and polls?
Firstly, I am going to share with you a slight difference between surveys and polls.
A survey gathers information from a set of people. Although the survey's primary purpose is to generalize the results to a large population, there are many questions in which people's opinions are taken into account before coming to the final result.
Whereas a poll is a way of knowing people's choices and understanding what works for them, a poll is a miniature version of a survey. For example, in poll 1-5 questions are given to know the opinion of people.
| | | |
| --- | --- | --- |
| Basis | Survey | Poll |
| Definition | There are series of questions for customers or audiences for gathering data. | A poll is a miniature version of a survey or a mini-survey to take a quick opinion of the public at a specific moment. |
| Usage | Used for making decisions and collecting data. | It is for knowing trends and generalizing results. |
| Data | The data of the survey is sufficient. | The data provided by the poll is limited. |
| Information | The survey provides information on various topics and issues. | It provided information on only one topic. |
| Results | The result takes some time. | The results are declared immediately. |
| Time taken | It takes more time. | It takes comparatively less time than surveys. |
There are various benefits of creating surveys and polls on your website. Both surveys and polls to gather the opinion of the audience. to know about their audience preference creating polls and surveys is a better choice. with the help of a survey, you can collect data in no time.
For any business, it is essential to know customer satisfaction if you want to make the right decision. If you want to promote your product, it becomes a challenge if you have no idea about your audience preferences. Surveys and polls also help you to know your audience in a better way.
Many websites on the internet use surveys and polls to gather the data depending upon the amount they want to collect. There are various causes why we use polls and surveys; this could be done to know whether their customers like their content, who their customers are and their interests.
With the help of surveys and polls, you can make a relationship with the customers or audience by communicating with them and also answers their doubts to know them better. With the help of this data, you can improve your website product. The most important aspect of having an online business is growth online—the more traffic on your website, the more chances of generating revenue.
How to create spectacular WordPress Polls using the WPForms?

It's very simple. Click here to Install the WPForms Surveys and Polls addon to get started. With the help of its drag & drop form builder, it's super easy for you to create spectacular WordPress polls using this awesome Wpforms addon.
Features of WPForms surveys and Polls Addon to gain customers
1. New form template
This provides you with two new form templates available with WPForms surveys and polls addon to form quickly and easily. this will help you save time and effort while creating a form.
2. Best-in-class survey reports
Instantly generates polls reports: The polls instantly show results with the help of WPForms to your site as they submit the form. They are displayed on your WordPress sidebar widgets or anywhere on your website.
3. Beautiful visual reports
In this plugin, there is a feature that automatically builds beautiful reports for you. According to your need, you can also customize the visualizations anytime.
4. Exports/share individual charts
You can also export or share the complete surveys or polls in PDF or JPG easily. this helps you use your business for presentation. You can also export individual charts with a single click.
5. Retroactively enable survey reports on older forms
You can easily convert your older form into smart surveys just by editing any of your existing forms. You have to enable the survey reporting from the setting tab. It will help you to avoid repetition to ask your users the same question again.
6. Customize print styles
Here, you can print your survey form into different print styles. Just by selecting the specific questions, you would like to print, you can also decide the graph of your report before print.
You may like to read,
How to create high converting ActiveCampaign Forms with WPForms?
3 Best Contact Forms to use with Mailchimp
How to Accept Credit Card Payments on WordPress with WPForms
7. Innovative survey fields
This is the best feature in which you can convert any form which is currently live on the website into a survey without having any duplicates of that form. Just by a single click, your forms get converted into survey forms.
8. Powerful survey logic
With the help of powerful survey logic, you can personalize the survey question, which depends on previous answers. This will helps the users to make decisions based on the information collected. There is also randomize option which creates multiple choice.
Conclusion
So, you can see how surveys and polls help gain more customers on your website. If you want to create spectacular WordPress polls and surveys, first, you have to install a survey and polls addon with WPForms. Second, you must have WPForms License. Finally, if you are in the blogging business, there is no better way to look into the customer's mind. So surveys and polls help gain customers on your website.