Are you frustrated with random calls and not getting the true identity of that caller?
It's time to use technology. Here is something for you.
Reverse Phone Lookup Service
A Reverse Phone Lookup helps you when you require more information about an unknown caller. A Reverse Lookup service provides you the name and other related details for the specified number.
You might be wondering is it more than your Caller-ID? Yes, it is.
It is a service where you can look up the owner of any mobile number or landline number. It is a hassle-free service. The sole motto of this service is to minimize the phone abuse. There are many reverse phone lookup with name services available for free.
Here are 5 completely Free Reverse Phone Lookup with Name-Services Review
Zlookup
RevealName
SpyDialer
ReversePhoneLookup
TrueCaller
1. Zlookup Review- Reverse Phone Lookup
Zlookup is one of the reverse phone lookup services that are entirely free. Zlookup is a web application which offers lookup, call, and SMS service. It will let you know the full name of the true owner of any phone number.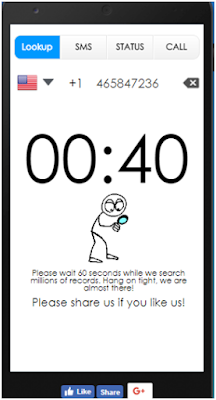 You don't have to do any sign-up. You need not share it on your social networking profile. It is completely free and easy-to-use. Zlookup doesn't force you to buy any premium service. It provides the Reverse Lookup information faster than any other service. Zlookup service is collaborated with AT&T connectors to keep its database records updated. It provides the real-time information for the specified phone number.
How to use it
Visit www.zlookup.com from your web browser. (It is compatible with almost all the browsers like Google Chrome, Firefox, Safari, and Internet Explorer).
You just have to enter the ten digits mobile number and hit the Name Lookup button. Within a minute, it will display details associated with the number. You can anonymously call, or SMS on the given number to check who is the person behind that number. It will not display any vague results, in case it doesn't find any. Zlookup service has positive feedbacks from a number of users. You should use this service for free if you are getting annoying messages or calls.
2. RevealName – Free Reverse Phone Lookup
RevealName is a reverse lookup service that is completely free. This web service uses public databases, social networking profiles, and LinkedIn data to search the information. It gives you the accurate information with no credit at all. It is completely free.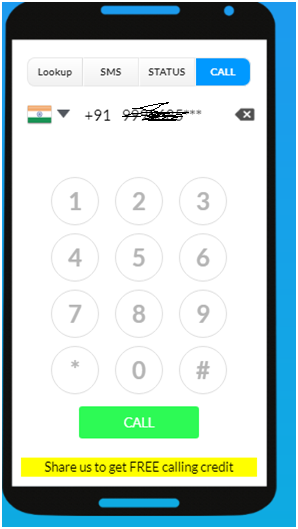 With advanced lookup tool, you can easily find the owner name and other information related to the given number. RevealName is one of the most-used Reverse Lookup Services. Reverse-Lookup.co is its partner product that is used to make calls from India. It got positive feedbacks from users around the world.Visit www.revealname.com from your web browser, type the 10 digit number that annoyed you. And hit the Namelookup button. You got all the details within 60 seconds.
Features of RevealName
You don't need to sign-up or share anything. It's really free-of-cost.
The owner of the mobile number will never notify about the lookup.
You can anonymously call or send SMS to any number.
You can also check the status of the SMS.
It is compatible with all the browsers.
3. SpyDialer – Reverse Lookup web service
SpyDialer is a free Reverse Lookup web service. It claims to find the accurate phone number and other information like e-mail addresses within seconds. It has the additional feature of Photo Lookup and voicemail.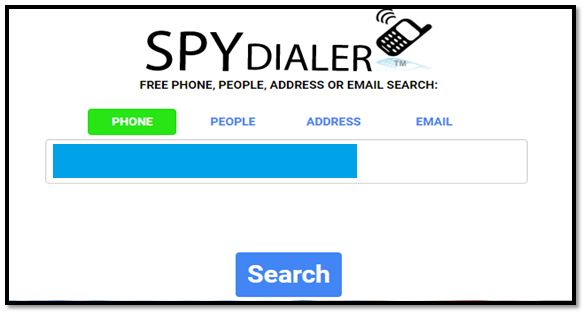 The source of their search operation is the combination of its own address book and other public data. It also provides the remove information option. Spy-Dialer is limited to the United States only.The Voicemail Lookup is not anonymous in SpyDialer. It will notify the owner of the number that they have been spy dialed. SpyDialer works with all numbers; mobile, landline and VOIP. SpyDialer is free up to a certain limit. It will ask you to upload your address-book and to pay $9.95 for 100 spy dials.
Phone Spam Lookup:
SpyDialer looks up the phone spam and checks whether the number specified by you is a spam or not. Phone spam is the unwanted call from telemarketing or other random companies.
Voicemail Lookup:
This feature of SpyDialer capture the voicemail from a given mobile phone number. You can listen to that voicemail.
Photo Lookup: You can get the photo of the owner of the mobile number. The main source for this information is the social media profiles.
4. ReversePhoneLookup Review
ReversePhoneLookup.com is 100% free phone lookup service. This Reverse Lookup service provides both mobile number and landline number. You can get the name and other related information from a phone number. It will also find the listed complaints attached to the specified number. You don't need to sign-up, share or any other hassle. It is very easy to use. It does not have any hidden charges.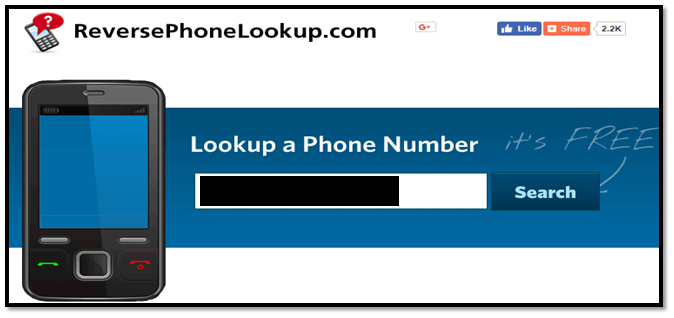 You can also get the address of the owner where the number was registered and details like location map.This is a Reverse Phone Lookup only service. You will not find any option of anonymous call or SMS with this service. But it claims to be the most accountable and accurate lookup service.
In case it doesn't find any result, It will direct you to a paid Reverse Lookup Service: www.intelius.com
Read Also,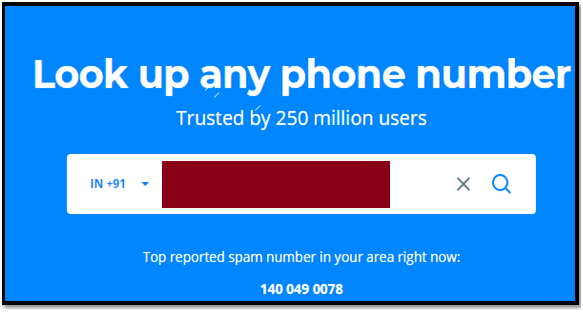 You can use the web service or download the free App for platforms like Android, Windows, iOS, and Blackberry. This is widely popular mobile phone number lookup app. TrueCaller is a caller ID app, you can check during the call, and decide you want to answer it or not.It is pretty useful Caller Id app, quite simple and totally free-of-cost. This can be downloaded easily from the respective play store of your mobile operating system.
You need to sign up with your Google account or Microsoft account before getting results. You can download the TrueCaller App on your phone.
6. Information.com
Information.com is an innovative phone number lookup website. All you need is someone's phone number to learn more about them. With Information.com, the results come quickly, and you can even learn some information for free before opening the full report.
What makes Information.com unique is the interface. You don't have to filter through search settings to look into different types of phone numbers. Plus, Information.com is equipped to handle almost every phone number type. Still, data is limited to the United States (in most cases), so keep that in mind.
Additional Features
Other People Search Tools:
Information.com also comes with other people search tools, so there are almost no limitations. This means you can find someone with their address, phone number, name, or email address.
Criminal Background Checks:
Another benefit of Information.com is the background check tool. With the background check tool, you'll learn about court records, crimes, sex offender status, and court records.
Message:
I hope that you have enjoyed '5 Completely Free Reverse Phone Lookup with Name Services' article on
Tips2secure
. However, if you want me to deliver more items, then please share my post. You can use Social Sharing Widget provided at the end of every post. After all, Sharing is Caring!