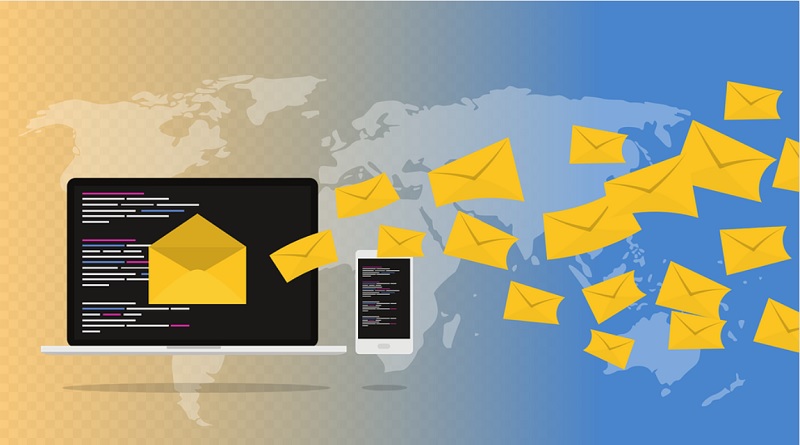 We always have had the experience of sending an email and waiting a lot for a response, but we don't know whether the receiver has opened and read it. Now WP Email SMTP users can check how many of their emails were opened and if the subscriber reading the email has clicked on any links or not. Thus, you can easily track the email sent by you. This post will help you how you can easily track emails. If you want to use this feature, you have to purchase the paid subscription in which you get a pro-version of WP Email SMTP.
In every business, there is a need to send an email from your website, but we are always anxious to know whether the receiver has read it or not. So these business houses can improve their business performance with the help of email tracking.
What is Email tracking?
Email tracking is how you can record or monitor when the receiver has opened an email that you have sent. With the help of email tracking, you can know whether your subscriber opens your email or clicks on any of your links in your message. You will also come to know that who reads your message or who is ignoring you. Most email tracking tools capture data on open rates, location, times, and click-throughs on links and attachments.
Why are tracking emails important?
For an affiliate marketer, email tracking open rates can prove very helpful. Many of the businesses attract their customers with online ads and send an email so that they interact with their customers efficiently. With the help of email tracking, you will know your customer's response to a particular product. They also get access to where an IP address clicks most; people spend most of their time on which website. So for all this data, email tracking is necessary.
How to track open email rates and link clicks?

Various methods are available to track an email, but the best way to track an email is WP Mail SMTP Plugin. WP Mail SMTP plugins are the most popular efficient tools that help resolve the usual problem faced with sending emails from WordPress. This plugin helps in all the activities which are related to emails on the WordPress site. For example, in online businesses, you are always worried about the emails sent by you is delivered or not. To resolve this issue, the WP Mail SMP Plugin helps you check or track the delivered mail or undelivered mail logs.
So for tracking an email, you have to follow the following steps-
Install the Pro Version of WP Mail SMTP– After choosing the Pro- version and logged in to your WP Mail SMTP account, there is a download page.
Select A Mailer ( Email Provider)- in the setup wizard, you have to choose an email provider. (click on get started). For example, you have chosen Gmail, SMTP.com, Sendinblue.
Turn on open and click tracking- for checking open email rates and link clicks, you have to select the following checkboxes.
On WordPress, you can go to the plugin settings >Email log, tick the enable log.
You are now all set to see opens and clicks. If you want to enable more features, you can tick the other checkboxes.
Track Email open rates and link clicks- you can check the opens and clicks in 2 ways.
You can check the individual email log page.
You can also check the email log overview.
Resend on your WordPress Emails-
In this article, I will tell you an easy way to resend your WordPress emails. Now you can resend the email from the WordPress email log. If your email is failed to send, then you can resend it right there and then. With the help of WP Mail SMTP, you can send it to the original recipient, or you can also change the email right from there if you want to forward it to someone else.
After adding this resend option, there is a bulk resending feature from where you can resend it to multiple receipts with one click.
Save Email Attachments-
Pro customers can now save attachments in WordPress too. After enabling this feature, every attachment is saved in WordPress with the original email. When you resend any email, the stored attachment will automatically be resent with it. If you are thinking about the disk space is filled with attachments, Don't worry about that because when you delete any email log, the attachment attached is automatically deleted.
You may like to read,
How to create high converting ActiveCampaign Forms with WPForms?
How To Record Every Email Sent From Your Website
How to Accept Credit Card Payments on WordPress with WPForms
WP Mail SMTP Pro by WPForms ; WordPress not Sending Emails? (Solution)
EML Export-
Users mainly use the XLSX and CSV log export. But now, you can use the EML Export feature, which helps you in a visual format for checking the templates and sent emails. Moreover, you can bulk multiple export files in 1 ZIP.
Network Aggregated Email Log-
It is a waste of time viewing email logs individually. For solving this issue and saving your time, WP mail SMTP Plugin introduced a unique feature. Now you can load your subsites' email logs in 1 place. If you have to work with hundreds of subsites? Then you do not need to worry about that because we made the dropdown searchable to find any mail in seconds. You can also choose the size from the dropdown menu.
Conclusion-
If you want to track your email and wants to know that your recipient has opened your mail and read it or not, then the best way of tracking email is WP Mail SMTP Plugins. There are various free and paid tools for email tracking, but we can't believe whether their reports are correct or not. We can easily rely on WP Mail SMTP for an accurate result. It also helps to take your business to a high level with email tracking.