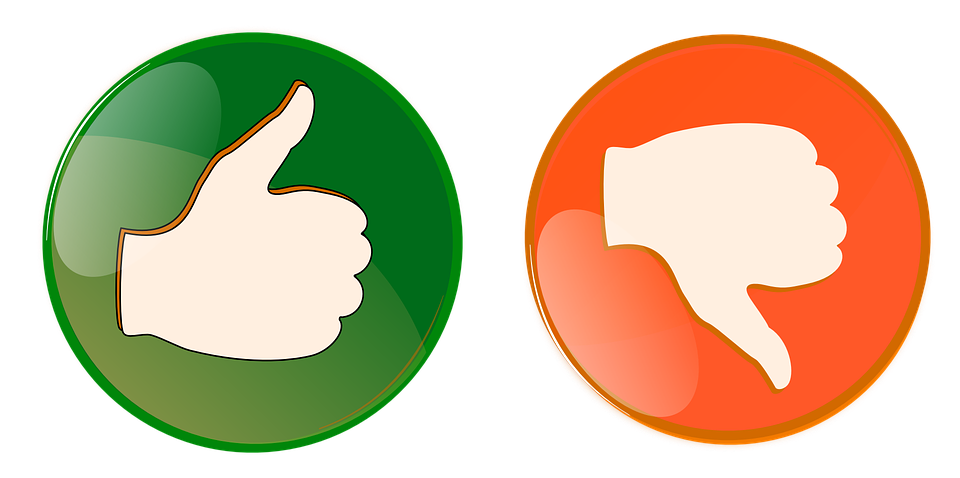 Serpstat Vs Semrush, which one is better SEO tool? We have been getting such kind of emails & messages for a long. Hence, in this post, we shall compare two SEO tools that are quite the talk of the town these days – Serpstat and Semrush. Go ahead and read along to know which of the two upholds a dominant stand, based on features and specifications and market research alike.
The internet, as of today, is trending pre-dominant primarily due to SEO. This can be attributed to the fact that users from all over the world tend to use specific generic terms when it comes towards online searches. This has inadvertently led the websites and blogs to target user-specific searches so as to improve the page rankings in the overall search category.With the advent of SEO, APIs became increasingly popular. These APIs are extremely useful when it comes towards intricate data mining and keyword extraction. Additionally, these find easy application in the most complex and variety of data sources. Thus, the APIs form the basic foundation for automated reporting and market growth on the whole.
Serpstat SEO Tool (My Favorite Tool)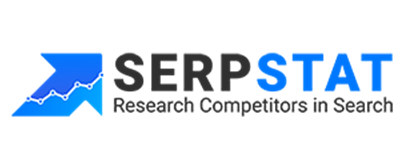 Serpstat is keyword research and ranking tool that is quite in demand in the present market scenario. This particular tool is important for analyzing the competitor growth and presenting the appropriate business strategy for outgrowing them. What this tool basically indulges in is an in-depth analysis of domain, organic and paid keywords, the current competitors and the CPC (cost per click) respectively.
Distributed over more than 10 geographical locations from all around the world, Serpstat hosts millions of search queries and information better than any other existing SEO analysis tool in the market.
Semrush SEO Tool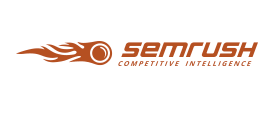 Semrush is an Adwords and keyword research tool that provides for extensive analysis of the competitor growth strategy in the market. It creates detailed reports on the traffic generated and the keywords the competitors are ranking for. It also provides audit tools and custom APIs as well. Though slightly smaller than the Serpstat database, Semrush has nevertheless survived the intense competition in the current market.
Serpstat Vs Semrush – Features
Here are the features of Serpstat & Semrush.
Serpstat Features
Why Serpstat is my Favorite tool?
If your blog is growing big day by day in terms of data, it becomes a headache to manage the technical aspects regularly. Later, if not managed and appropriately fixed, these create numerous sitewide errors that are unnoticeable to your eyes.
The Google Web Crawlers catch those errors as they are crucial ranking factors for Search Engines. Thus, Google will serve you repeated warnings of site errors to fix them every now and then.
Now, think, you have a huge site, with those hundreds of SEO errors as warnings. Your SERP rankings are going down day by day. You are worried about traffic. Panic attack!
But….
Wait… wait… wait…
You need not worry that much. I will help you achieve the freedom from the frustration of checking your site errors daily, whether your changes are bringing any effect or not, what are the changes that are effective and what are not…
Before you see your site analytics with bottlenecking traffic, make sure you follow the right path to keep track of everything happening around your site regularly.
Now, you can ask me "how?" how will "I" check my site every day? How can I manage this many of errors with ease?
Yes, you can do that. Serpstat has launched a new feature exclusively for this problem.
The feature is called Page Audit. It is a unique solution for your website. It helps to check for a specific page for any technical errors and also for numbers of pages at a time.
Let's have a look at how useful is the Page Audit tool.
We have good news for you… As being a reader of Tips2secure, you're officially eligible for FLAT 30% OFF on your Serpstat subscription (For a limited time).
What benefits does the page audit offer?
1. Technical error monitoring: You get an edge over tracking the page errors and monitoring each page effectively with this feature. Even, it helps you check, audit, and recommends fixes for multiple ranking factor errors that necessarily needs to be fixed for a healthy blog.
2. Deep Page analysis:  You can perform an in-depth analysis of any page. If you have a big site but need complete analysis for a particular page, then there is no faster way than this. It can scan the relevant pages, pages that attract the most traffic, landing pages, etc.
3. Page Load time tracking: Increasing competition among webmasters triggered Google to consider Page loading a critical SEO factor. The faster your page, the higher it will help your page rank—especially when it comes to mobile search. So, this page-load tracking option enables you to check not only the page loading time of each page of your website but also for your main blog page…
4. Competitive analysis: To know which competitor's page ranks better than you in the SERP and why—it will make you understand the opportunities that you can incorporate in your pages. You can check the areas you are lacking and can also make appropriate changes.
5. Evaluation of the changes: When you make a change to some settings, optimized a page, or modified any existing errors, it shows you an overall effect of those changes. With this option, you can quickly know whether the changes brought any bad consequences or helped improve the pages.
It assesses and prompts you to repeat the audit to fix any adverse effects.

Excellent SEO
Provision for multiple user accounts
Data export and import feasibility
Extensive data visualization
Highly interactive dashboard with great UI
Advanced analytics system
Real-time notification
Brand management
Easy integration with third-party software
Automation of the marketing system
API
On-page audits
Detailed reports and infographics
Tracking of ranks and competitor analysis
Ideation of content marketing strategies
Semrush Features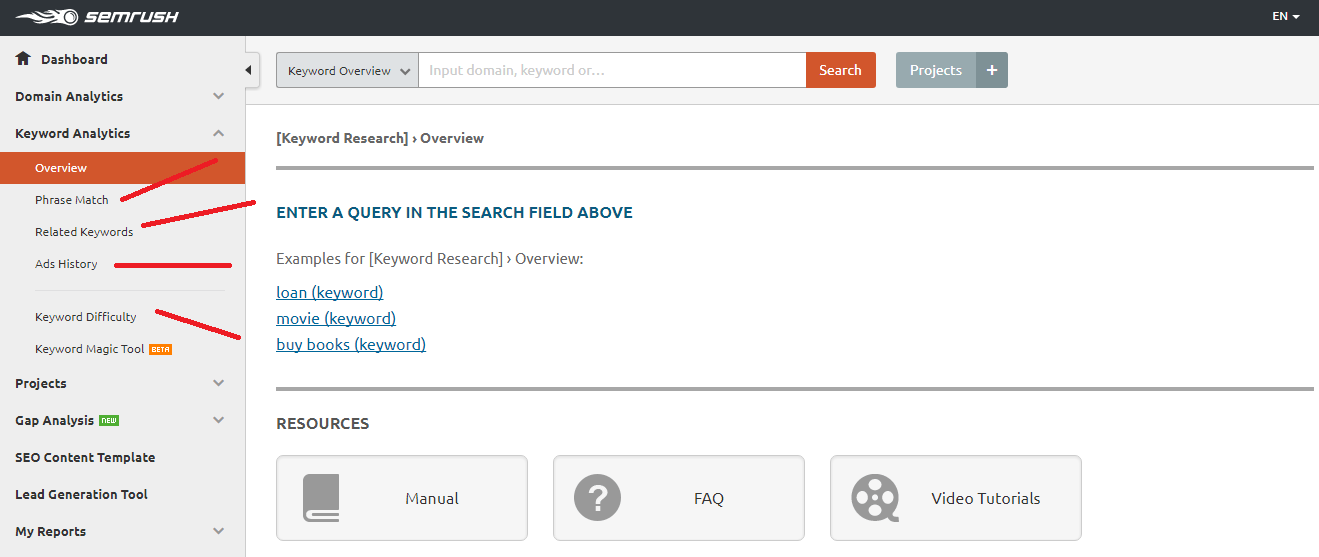 Domain-specific tracking of keywords incorporation
Crawl audit tool
Backlinks
Ranking system
Keyword research
Organic reports of competitor analysis
Comparison of different SEO metrics
Adsense
Organic research and advertising
Multiple site tracking
A comparative analysis of the features between the two tools demonstrates the fact that Serpstat is more versatile than Semrush in terms of implementation. While Semrush provides backlinks and organic search, Serpstat comes off heavier with its automated market research, real-time notifications and extensive keyword mining criteria. Thus, Serpstat definitely proves itself better with its excellent features and specifications as such.
Serpstat Vs Semrush – Result & Accuracy
If we talk about the keyword search results and accuracy then I would say Serpstat is far better than Semrush. You can't even expect any accurate search results from SEMrush if you are into affiliate marketing. That's why I stopped using SEMrush a long time ago. For the best results and accuracy, I prefer Google Adwords planner & Serpstat. I love the way Serpstat shows the data and especially their rank tracking tool is my love.
If any of you readers want to know why I stopped using Semrush then he/she can read my
Semrush review here
.
Serpstat Vs Semrush – Business Type Applicability
While Semrush is best suited for small, medium and large business types, Serpstat goes a step ahead with its additional support for freelance based business apart from the existing three business types. This is essentially important considering the fact that Serpstat specifically caters to the individual requirements and comes off more as an entrepreneur-friendly SEO tool.
Serpstat Vs Semrush – Devices Supported
Serpstat upholds cross-platform integration which can be clearly demonstrated in its support for Windows, Linux, Android, ios and web-based device types respectively. Semrush, on the other hand, supports all the above-mentioned device types except for Linux based systems.
Serpstat Vs Semrush – Pricing
While Serpstat starts at quite an affordable pricing at $19, Semrush, on the other hand, offers its product at a whopping $99. Serpstat offers SMB friendly packages and schemes that vary from free to premium users. Typically, a guest user can avail its services for free and enjoy the benefits of around 10 queries per day, 10 results for each report and an in-depth analysis of the corresponding URLs. However, when it comes to Semrush, the pricing model hosts four primary schemes namely pro, guru, business and annual and the offerings for the same vary accordingly.
Serpstat Pricing plan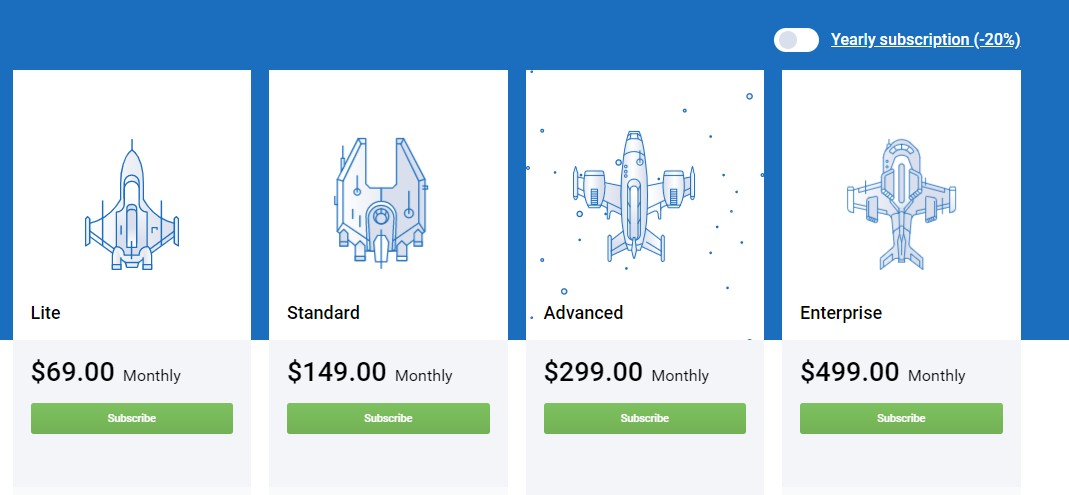 Semrush Pricing plan

If you want to go for Serpstat then you can use our special discounted link and use this coupon, "tips2secure30", and you will get Official discount + additional 30% OFF. Here is the complete guide to using Serpstat discount.
Serpstat Vs Semrush – Language & Technical Support
Here is the list of language support offered by both Tools.
Language Support by Serpstat
USA
UK
Canada
International
Russia
Language Support by Semrush
USA
UK
Canada
China
Germany
India
Japan
Clearly, Semrush takes the upper hand, in this case, considering its wide applicability in terms of the language support that it offers to the corresponding customers.
Technical Support Offered by Serpstat Vs Semrush
Serpstat offers excellent technical support to its customers in terms of email, telecommunication, live support, and training. However, Semrush provides additional support in the form of ticketing to enable better technical support to its customers on the whole.You may like to read,
10 Real High PR Dofollow Backlinks Sites List
Serpstat Vs Semrush – Client Satisfaction & User Happiness
According to a market survey conducted, it has been observed that around 99.99 percent of customers hold a favourable response to Serpstat while only 94 percent prefer Semrush over others.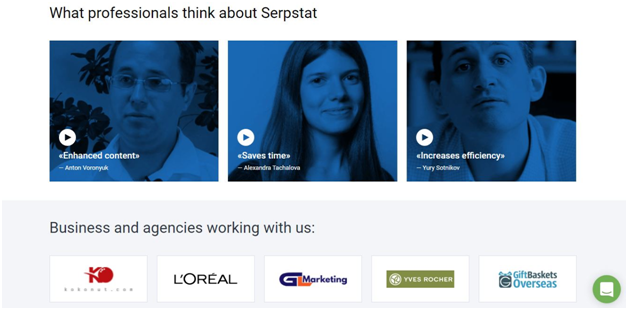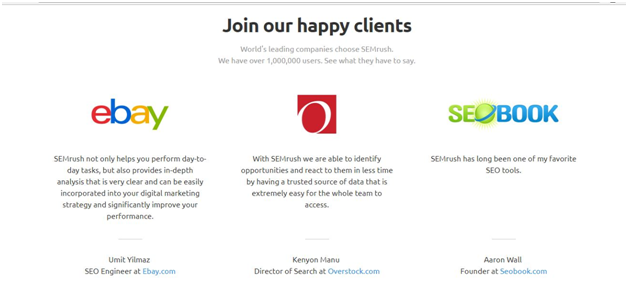 Serpstat Vs Semrush – Conclusion
There are both pros and cons to any particular product. However, when its features and specifications are analyzed on a greater scale, we get a greater perspective of why and how the product is better than the ones already existent in the market.
Likewise goes the conclusion of the comparison that we adopted to decide which of the two SEO tools owns a better standard. And, we do have a winner in this case! Serpstat.
Although there are a few criteria in which Semrush performed exceptionally well yet the greater part of the criteria uphold Serpstat to be the better performing candidate in the market. Additionally, with its high-end features, easy implementation, and better pricing strategy, it has gained the favour of many a consumer in the market.
Also, the number of users who are satisfied with the given product is formidably greater in number than the ones for Semrush.
Hence, we can definitely conclude that Serpstat is the better of the two!
Message:
I hope that you have enjoyed the '
Serpstat Vs SEMrush [Detailed Comparison] – Which one is Better?
' article on
Tips2secure
. However, if you want me to deliver more items, then please share my post. You can use Social Sharing Widget provided at the end of every post. After all, Sharing is Caring!