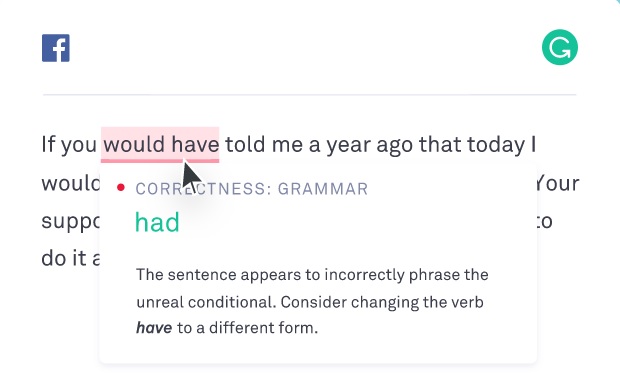 In this post, you'll learn 'how to add Grammarly to pages on mac'. This post is a detailed tutorial on Grammarly for pages Mac.
Writing a perfect piece of text while having no typos, spelling errors, grammar issues is something that a professional needs to have. But is that so easy to make in? Surely not and especially when you are a beginner. Different kinds of typos, spelling errors, and grammar issues can easily ruin anyone's user experience without any delay.
The only thing that you can do for avoiding such issues is to use a perfect grammar tool for it. Today we are here to introduce you with one of the leading Grammar tools that one can easily use on their Mac and that is Grammarly.
What is Grammarly?
Grammar is one of the leading grammar tools that can effectively remove all of the grammar and spelling mistakes from multiple browsers without any hassle. Working on a very powerful AI, this online tool perfectly checks subject-verb agreement, article use, common spelling mistakes, and irregular verb conjugations without any failure.
The tool is quite famous among the professionals and can effectively provide you best results in just a few seconds.
Compatibility is one of the other major reasons why this tool has gone so popular in just over a shorter period. Users can easily use this tool on browsers like Mozilla Firefox, Microsoft Edge, Apple Safari, and much more. It is a free tool that you can easily upgrade for enjoying the pro services any time you want.
Grammarly for pages on Mac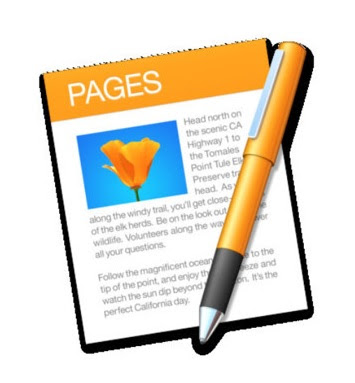 If you are willing to improve your writing skills and are currently working on a Mac device, here is good news for you. Grammarly for Mac has been already launched and one can easily get it on their devices without spending any money on that.
It means that you can simply add Grammarly to Microsoft Word now and can see different Grammarly's suggestions for making your writing even stronger and clearer.
The best thing about the usage of Grammarly integrated to your Mac is that you don't need to make any manual checks on your writing. None of the documents is going to leave without checking.
Grammarly was previously having compatibility with the Windows version only. But the launch of Grammarly for Mac has widened up the ways great. If you are an online world's lover, you can simply check your writing skills on comments and posts as well.
Grammarly for Mac is being designed to fit into your writing process. Grammarly provides you comprehensive feedback on every document and comment being written over there.
In short, we can also say that the opportunities for polishing your writing skills are quite higher now. No copy no paste nothing is being required to make your content a perfect piece of art.
How to add Grammarly for pages on Mac?
Grammarly is being designed and launched to improve your writing skills perfectly. Ease of usage and free access is one of the two major attributes that have added up a lot in improving the services being offered by it a lot.
The best thing about this tool is that it can be easily integrated as an add-on service for Microsoft Word's Mac App to make access even much easier.
The services come up in a free package that can be easily upgraded into the advanced one without making much effort. You just have to spend on a very few bucks of yours for enjoying the different advanced services being offered here.
The things that you have to do for installing and using Grammarly in Mac are:
Launch your web browser and then move ahead with the URL option (Click here).
Once you get that, just tap on the option of "Download Grammarly for Mac" to proceed further with the process.
It will take your few seconds to download the entire file completely on your device.
Once done, a new window will pop up on your home screen showing up the Grammarly logo and your Application Folder.
Now drag the Grammarly logo to the App Folder to initiate the installation process.
On the completion of the installation process successfully, open up the Grammarly program on your device.
You will be now asked to make a sign in to Grammarly now. Just tap on the link given that will lead you towards the signup page perfectly.
Users are free to make a secure sign in using their Gmail account, Facebook account, or Google's account.
Make sure to add your name and email address for accessing it hassle-free.
Bingo! You have become an official Grammarly user now.
Grammarly comes up in a free package that you can easily upgrade to a pro version for enjoying the premium services.
In case, if you are ok with the free version and wanted to continue with it, you can simply tap on the Continue to your Account option for the same also.
Users will be now invited to take a touch of the Grammarly tool at the very first so that they could better understand the different aspects of the tool and what are the dos and don'ts we need to keep in mind while accessing.
Users are free to add the Grammarly extension to their browser also and that makes Grammarly access even much smoother.
Also, if you're looking for a discount then you can check our
Grammarly discount here
for the readers of this blog where you will be able to get a huge discount.
You may like to read,
Is Grammarly accurate? How accurate is Grammarly, 100% (Really)?
Grammarly vs Whitesmoke [Detailed Comparison] – Which one is Better?
LanguageTool vs Grammarly (Detailed comparison)
9 Best Proofreading Software
Conclusion
Checking up spellings and grammar issues before publishing your content on a website or blog is not an issue now. You simply have to add a perfect grammar tool such as Grammarly to make the access simpler for you.
Usage of Grammarly not only helps you in removing the typos, grammar issues, and spelling errors from your piece of content but also makes it quite easier for the users to improve their sales as well.
Grammarly has become the first choice among professionals in the last few years. If you are a beginner and are willing to improve your writing skills by using Grammarly for your Pages Mac, this guide is going to serve as a perfect option for you. Just make sure to follow up on the given instructions very carefully to get the things in your favour.
Message:
I hope that you have enjoyed 'How to use Grammarly for pages Mac?' article on
Tips2secure
. However, if you want me to deliver more items, then please share my post. You can use Social Sharing Widget provided at the end of every post. After all, Sharing is Caring!