Prowritingaid vs Grammarly: Writing flawlessly without having any grammatical mistakes is the utmost thing that every writer surely wants to have. But is that so easy to write full-proof content without taking any help?
Human is an effigy of error and when it comes to writing content in the perfect language most of us surely make some silly mistakes. Not even a single piece of content can say to be flawless or excellent if it has any grammatical errors in it.
Content full of grammatical errors puts on bad fiction in the content and it really put on a very bad impression on readers as well. No one surely wants to read an article or email full of errors. It not only lowers the traffic to your website but also reduces the future engagement of readers as well.
When it comes to content writing, various tools have been developed now that have made it quite easier to find out and remove the problematic areas. Users just need to upload their content on such tools to enjoy effective scanning.
Which one is Better ProWritingAid VS Grammarly?
Selecting a random one from so many options for such a tool is not really a smarter idea to follow. In fact, one really needs to take care of various factors so that he/she could get the best one of all. Tools like ProWritingAid and Grammarly have really become the leading and innovative grammar tools that have made it quite easy to perform the task of editing.
In short, the writer's agony has really been lowered to a greater extent now due to the presence of tools like ProWritingAid and Grammarly in the market. Both of the tools are supposed to be a great package of value for money without compromising the quality.
ProWritingAid is powerful tool one can use for improving the quality of your content, Grammarly is a greater source for writing standard contents, e-commerce marketing, and service-based writing.
ProWritingAid VS Grammarly Detailed Comparison
Available in two different pricing options:

Monthly charges: $29.95 per month

Quarterly charges $19.98 per month

Annual charges $11.66 per month

Offers three pricing models for the users:

Free, Annual Subscription and Quote-based

ProWritingAid Premium costs $40 per year

ProWritingAid Premium PLUS costs $45 per year

Academic Pricing for ProWriting Aid cost by quote

Can be easily integrated with Facebook, Firefox, Flamory, GitHub, Gmail, Google Chrome, Linkedln, MS Office Products, Microsoft Outlook, and Twitter

Can be easily integrated with Word Processor, Gmail, Facebook, WordPress, Scrivener, Open Office, and other formats

Windows, Android, iPhone/iPad, Mac, Web-Based

Comma Splice, Comma Usage, Critical grammar and spelling checks, Genre-Specific writing style checks, Grammar rule explanations, Grammarly Editor, Microsoft Office Integration, Missing articles, misspelt words, Multiple device document access, Native desktop apps for Windows and Mac OS, Outdated spellings, Performance stats, Personal dictionary, Plagiarism detector, Repetitive words, Vocabulary enhancement suggestions, Weak adjectives, Word Definitions and suggestions

Grammar Checker, Spelling Checker, Detailed Explanations, Find Repeated Words, Context-Sensitive Style Suggestions, Word Explorer, Contextual Thesaurus Report, Visualise Sentence Lengths and Variations., In-Depth Reports, Mac and Windows Support, Time-saving Integrations, Plagiarism Checker for premium users
Both of the tools are designed to fix all the writing and content errors so that one can easily get a finer set of the content without checking each and every line manually. The world of competition is really growing at a very fast pace. Being ranked among the topmost of best grammar tools, it really gets quite confusing to choose the best one among the two i.e. Prowritingaid vs Grammarly.
For offering ease of differentiation and to perform a head-to-head comparison between the two we have summed up here the various aspects of both. We will let you introduce here the detailed reviews of both and along with a brief comparison so that you can easily make a quick choice between both (Prowritingaid vs Grammarly).
You can read a detailed Grammarly review here.
You may like to read,
Grammarly Vs Ginger – A Detailed Comparison
Grammarly Vs Turnitin: A Detailed Comparison
Grammarly vs Whitesmoke- Which one is Better?
ProWritingAid Review

ProWritingAid has been proven to be one of the leading grammar tools and editing software that has made it quite easy to write up professional-looking and grammatical error-free content very conveniently. Summing up with advanced editorial software services, the tool is supposed to be a great spell and style checker one can use on.
Fully loaded with various wonderful, it is one of the strongest rivals to Grammarly another one of the leading grammar tools and editing software applications. One of the best things about ProWritingAid is that it can be easily integrated with a number of applications like Google Chrome, Google Docs, Mircosoft Word and various others.
If you are looking for ProWritingAid Reviews for its wonderful features, we are here with a detailed review & features. Just go through these to add up some useful information to your knowledge basket.
1. ProWritingAid Working
Whenever we talk about any software tool, the first and foremost thing almost all of us look forward to is its working. ProWritingAid is supposed to be one of the most robust applications that not only will enable you to create a perfect schema for your article but you can use this tool for removing typos, editor alerts, undecipherable words, overused words, and various others.
In short, we can also say that ProWritingAid is a perfect tool to stay away from worries like grammar issues, misspells and style complications. Just a single tool and you will be there with a perfect piece of professional-looking content results. That will be looking amazing for sure.
2. ProWritingAid Packages
For offering relief from different types of errors, ProWritingAid has been there in the marketplace in two different versions. One can easily opt for the free version along with a set of some limited features but if require something extra, the premium platform is for sure a wonderful option to grab.
ProWritingAid does not force any assumptions on purchasing decisions. One can easily choose any one of the provided above as per their preferences.
ProWritingAid Free version is absolutely free tool one can integrate into their writing task to get a perfect set of professional-looking and error-free content. It is an online platform that holds on the capacity of editing about 500 words per document.
In case you are not satisfied with the basic plan of ProWritingAid, users are absolutely free to upgrade their version to the ProWritingAid premium one. It is a paid option as a grammar tool and editing engineering where you have to pay a fixed amount per month.

Users can use the ProWritingAid App for unlocking and editing unlimited word count easily. Adding more to its features ProWritingAid also offers the facility of enjoying an addon tools license for Microsoft Word. One can easily enjoy a 14-day ProWritingAid free trial without paying off charges for this premium application.
3. Multiple features
As we have mentioned earlier ProWritingAid is a fully loaded feature pack grammar tool and editing software application that not only checks the several bots of your content but also measure the length of sentences and paragraphs as well. ProWritingAid is a great tool to analyze various aspects of writing such as writing style, cliches, repeating phrases and passages and much more.
Whether it is about searching out the various passive verbs or adverbs present inside, or it is about detecting adjectives, clauses, pronouns, and various other elements, ProWritingAid is the wonderful solution that detects all.
4. Glue index
Along with finding out grammar mistakes and misspelt words, ProWritingAid also helps users in detecting sticky sentences over there in the content. Getting confused with the term being used in sticky sentences here?
As the name describes these are the sentences that make the particular portion of content boring and hence slow down the reader's interest in it. ProWritingAid comes up with glue index features that make it quite easy to find out and flag the complete list of a number of sticky substances present in the market.
The tool keeps the users consistently updated with the current scenario of the content so that users could easily get all the feedback and can take suitable steps to remove them also.
5. First Draft
Searching out the errors and later flagging them is surely not enough to make any piece of content the perfect one; in fact, one needs to apply various implementations on the same as well to improve it. The first Draft finds out and improves the quick and instant first draft errors and also flags them in case of repetitions as well.
6. Integrated red cross
ProWritingAid also includes integrated red crosses and information symbols as well that make users quite easy to distinguish the errors and to add changes to them whenever prompted. The feature sends out notification messages about the preferred suggestions and hence works for increasing the readability of the content.
7. Green checks
Green checks are usually the symbols being used in the ProWritingAid for aced writing. It is the symbol that makes it quite easier for the users to know whether your content indexes have been placed properly or not.
8. ProWritingAid Checking feature
The checking feature of ProWritingAid is usually used for checking out the consistency of content in various portions. It scans your documents and finds out similar features. The tool makes it easy to make use of different checks to improve the content.
9. Axolotl
Another wonderful feature of ProWritingAid is Axolotl. This feature is an integral part of ProWritingAid that enables the users to when to stop. It detects and flags the issues the most common and intense ones. One of the best things about this wonderful tool is that along with detecting and flagging the issues, it also offers simplified suggestions or altering worlds to the users as well.
10. ProWritingAid Offline access
Well, this feature of the premium version of ProWritingAid must be appreciated. Working on desktop platforms like Mac and Windows with grammar tools and editing software is not so easy to be handled, but this software application has made that easier as well. The tool makes it quite easier to enjoy offline work with the premium version. The tool is really helpful for writers who are currently looking for detailed feedback on longer content.
ProWritingAid Free Trial
If you want to give it a try to ProWritingAid then you can use ProWritingAid's free trial option which allows you to use their premium services for free without any cost.
If you want access to ProWritingAid free trial then follow the below-added link:
ProWritingAid Pros
Great tool for improving the writing style with detailed feedback.
For premium features, one can opt for a single payment option as well.
Quite helpful in detecting misspelt words, spell checks and grammatical errors.
Quite informative as per free proofreading software.
Quite compatible with Google Docs.
Effective for long content editing.
ProWritingAid Cons
Offers integration with Google Chrome browser only, does not support other browser extensions.
A complex tool to handle.
Grammarly Review

Grammarly is one of the leading and foremost choices among writers from different parts of the world. The tool is claimed to be the leading grammar checker software application in the world that makes it quite easier to scan, analyze and proofread the entire content as per the editor's choice. Sounds amazing, right?
In short, it will be a matter of a few minutes now and you will be there with the extreme of error removing and editing features. Just need to copy-paste your content for initiating the process and once done, all the relative errors will get highlighted along with the possible suggestions for you as well.
Whether you are going to write a blog post or are doing writing tasks professionally, Grammarly is one of the basic and must-have tools that detect all grammatical mistakes immediately. The tool not only detects the errors but also alerts the editor regarding the punctuation marks if required.
If we talk about the additional features, the plagiarism checker is one of the most important ones that we all need to appreciate. You can now easily detect duplicate copies of content being present in your content. If you are looking for improving the vocabulary of your content, it is a perfect set of rules that makes it easily happen for you.
The functionality of a tool is one of the most important things most of us prefer to look at. Grammarly is one of the most amazing grammar tools and editing software that offers ease of creating a perfect piece of content for the users. One can now easily remove different kinds of errors using this tool. The tool is completely easy and free to use and work on. One can easily install and signup using their email to start the process. Whenever you copy-paste your content into it, the tool starts scanning your content immediately and highlights the errors along with alternate suggestions for you. Adding more to its feature, the tool also makes it quite easier to know about the correctness percentage as well.
2. Grammarly Packages
Grammarly comes up with two package options: Free and Premium. One can easily choose from any of the mentioned above according to the user's preferences. If we talk about the Grammarly free version, it is an open plan that makes it easier for the users to install an addon extension to their browser to detect minor errors. But the Grammarly premium one is the perfect selection for all those who are looking for a tool to satisfy their professional needs. The addon extension not only helps while editing the content but also makes it easier for you to edit the social media texts before sending/publishing and making an error-free post. It highlights the complex sentences and spelling errors for you.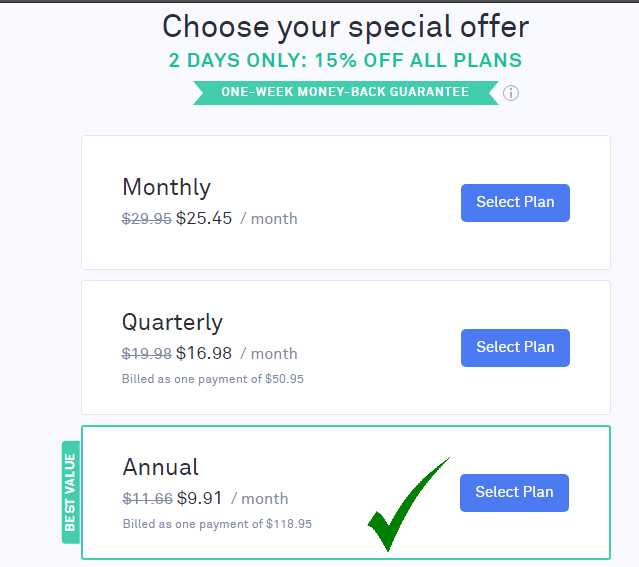 3. Multiple features
Grammarly is not designed for identifying and rectifying grammar mistakes only but it also makes it easier to find out run-on sentences, punctuations, spelling mistakes and passive voice sentences as well.
4. Easy integration
Grammarly is one of the most favored grammar tool and editing software that you can easily integrate with various platforms like WordPress, Microsoft Word, Google docs, and various other websites as well. Moreover, you can also integrate this wonderful tool with various social media platforms, laptops, and smartphones as well so as to avoid the chances of making any mistakes further.
5. Grammarly Online tool
Grammarly is an online tool that only requires a browser extension to run the task of identifying and rectifying the grammar issues. It is not only a simple and straightforward process to go along with but also saves much of your time while searching for the same manually. It highlights the related errors in real-time and offers an alternate suggestion for the same on your home screen. Users are free to edit the piece of content in real-time. Whether you are working on very short content or you are looking forward to the tool for writing some assignments, essays and other content, Grammarly is an ideal platform to detect the error after the completion of your task.
6. Add-on features for Microsoft products
Along with all of the above-mentioned features, Grammarly is really a great tool with some mindblowing additional features for Microsoft products as well. The tool can be easily integrated with Microsoft Word and Outlook to find out grammatical errors, punctuation mistakes, spell check and other vocabulary issues. If the presence of redundant words is consistently irritating you, Grammarly is going to be a great help for you. You can now easily proofread your content and edit it to perfection easily.
You should read these also,
Grammarly Discount Code: Exclusive 65% OFF ($9.91/M) Only
Grammarly is a great Vocabulary enhancer tool that performs complete scanning of your article to highlights the repeated words. Moreover, it also offers you synonyms of the words to improve the vocabulary of your content as well.
8. Plagiarism Checker
If you are a professional writer or editor and are looking for a tool that can help you in knowing about the originality of the content, it is a must-have tool in hand.
9. Proofreading
Grammarly is a great proofreader tool for the user that one can use for creating, beautifully designed and professional-looking content with great use.
10. Multiple browser extension support
One of the best things about Grammarly is its multiple browser extension support. The tool runs perfectly on various browser extensions such as Chrome, Firefox, Safari, and various others. Moreover, you can also install Grammarly on your Windows or Mac OS as well to get easy access to it.
11. Grammarly Mobile app
Grammarly also offers a mobile app to use. If you love writing on the notepad of your Smartphone in your free time, you can install the
Grammarly app on your smartphone
to improve every portion of your writing.
Grammarly Pros
Easy integration with a variety of browser extensions such as Firefox, Chrome, Safari, etc.
Great value for money.
Addition of plagiarism checker for additional help.
Great grammar checker tool for perfect editing.
Grammarly Cons
Does not offer feedback for larger content.
ProWritingAid VS Grammarly: Who is WINNER?
Grammarly vs ProWritingAid are extremely two different platforms offering almost the same kinds of services and hence it really gets quite difficult to get differentiate between the two. Depending upon the needs of users and their preferences, both tools offer some extent of different features that make both of them perfect as their own.
When it comes to requiring work or editing software we prefer you to go with the ProWritingAid, but when it comes to manuscripts books and shorter content Grammarly is surely going to be the ultimate choice to make it.
Most of the times we appreciate users to go with the Grammarly tool and the reason is the presence of Plagiarism checker for both free and premium users as well.
Along with identifying the errors and editing them, we can now easily find out the duplicity of the content if any. The tool alerts users about similar sentences and also makes it quite easier to find out passive voice sentences and adverbs as well. Adding more to it, Grammarly is one of the simplest and easy to use tools that one can easily handle without having any issues.
Message:
I hope that you have enjoyed 'ProWritingAid VS Grammarly 2023- Which One is Better? (COMPARISON)' article on Tips2secure. However, if you want me to deliver more items, then please share my post. You can use Social Sharing Widget provided at the end of every post. After all, Sharing is Caring!