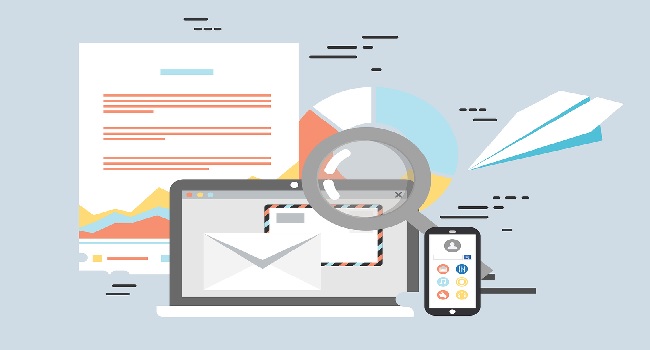 There's quite a few email finding tools on the market today, but are any of them any good. Well, if I told you that one platform is using artificial intelligence and machine learning to help you find the most accurate emails, would you be interested? Because that's exactly what GetEmail.io is doing.
They've figured out an algorithm to correctly predict the email you are looking for and are doing whatever it takes to be the very email finding tool available.
If you need to find an email for your latest marketing campaign, a PR strategy, in order to find new clients, an employment opportunity you're after, or whatever it may be: GetEmail.io.
Below, we'll discuss why GetEmail.io is the best option for your emailing finding needs!
(1) It's Trusted By So Many.
GetEmail.io is trusted by some huge, major, well known companies that will show you how reliable and high-quality this platform is. I'm sure you've heard of these companies that are using GetEmail.io.
Companies like: Oracle, Google, IBM, Shopify, Monster, and many, many more.
In fact, GetEmail.io is used by thousands of users who know how useful this email finding tool is. You could be the next person who benefits from such a smart, informative, and advanced tool.
(2) It Uses The Latest Technology
As I said above, GetEmail.io uses artificial intelligence and machine learning to help you find the most accurate, up-to-date email available. You won't deal with incorrect emails and other common issues many of us face when using other email finding tools.
Instead, you'll be given the right email to help you complete the marketing campaign you're working on, the PR campaign you're working on, or whatever it might be.
You may like to read,
The Benefits of Email Marketing: Increase Your Sales & Conversion rate Up to 200%
Top Online Marketing Businesses That Make Passive Income
(3) It's Packages Are Amazing!
GetEmail.io's prices can't be beat and will definitely make you want to sign up for this platform.
To start, everybody gets 10 free credits a month for them to test out the platform and get a feel for how it works.
The bottom package is the Basic package, which gives you 300 credits a month for $49.
Next is the Standard package, which gives you 1000 credits for just $99 a month.
The Premium package is a wonderful bargain and will provide you with 2000 credits for $149 a month.
And the Ultra package allows you to look up 10,000 emails for $399 a month!
So, What Are You Waiting For?
If you need to find emails on a regular basis and can benefit from spending less time doing it and having the success rate be much higher, then GetEmail.io is a no-brainer for you. Hurry up and purchase it now so you can spend less time finding emails, and more time doing whatever you'd like.
GetEmail.io has become one of the most trusted sources for a reason, and they'll be able to help you find the emails you need today. Register here to get started!